This post has already been read 10433 times!
I am turning this space over today to Tom Singer, an expert in supply chain execution, material handling technology, and track and trace in the pharmaceutical industry. A Principal with Tompkins, he stays on top of emerging trends in distribution and fulfillment center automation and helps our clients improve their systems operations.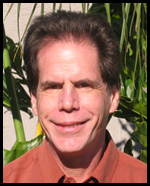 Serialization, traceability and chain of custody can be powerful tools to combat drug counterfeiting and the pharmaceutical grey market. This is hardly a new concept, and many voices have been raised in their favor. But not all players in the pharmaceutical industry have rushed to implement them.
Any industry movement towards full traceability at the sellable unit has always been directly related to regulatory compliance. (Note: the Drug Quality and Security Act was just signed into law in November 2013). In the absence of government regulations with impending compliance dates, pharmaceutical manufacturers and distributors have been hesitant to make major investments in this technology.
This hesitancy is often understandable, given the investment required. But focusing too much on the cost factor diminishes the brand value that serialization and traceability can provide. Case in point – Eli Lilly has posted a video focusing on product integrity, Confidence in the Face of Counterfeits, clearly stating the business case for full traceability.
Lilly is pursuing a global rollout of serialization so that they can "ensure that the patient, if they get a product that has a Lilly name on it, it is the right medicine, it is what their doctor prescribed, and it is a legitimate product."
The video clearly presents the problem that counterfeit drugs pose to the pharmaceutical supply chain, describing how serialization works at Lilly, and detailing its impact on manufacturing plants and distribution centers worldwide. It also makes the case for a global standard upon which governments can build their regulations. And with the recent signing of the Drug Quality and Security Act, Lilly has gotten their first wish about one US national standard.
This further raises a question that cuts across all industries – how do you value your brand name?
Whether it is product safety, or getting the order with the right product to the customer on time, how companies execute within their supply chains has a direct impact on their brands. What are you doing to protect your brand? And how are you involving your supply chain operations?
More Resources
Five Steps to Transform Pharmaceutical and Medical Device Supply Chains
Paper: Pharmaceutical and Healthcare at a Crossroads.
Mergers & Acquisitions in the Pharmaceutical Industry
Latest posts by Jim Tompkins
(see all)