This post has already been read 8675 times!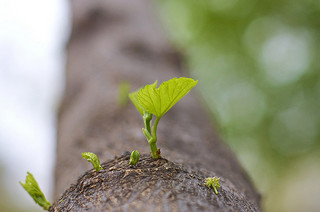 Walmart – what do you think of when you hear this name? Its founder Sam Walton? Rollback savings? The iconic yellow smiley face?
One thing many people aren't aware of is Walmart's commitment to global environmental responsibility. Each year, Walmart releases their Global Responsibility Report, which offers insight on how they are working to become a more sustainable, responsible company.
In a section on environmental responsibility, Walmart discussed topics like sustainability 360, sustainable value networks, renewable energy, green house gas (GHG), energy efficiency, and supply chain GHG, among others.
The most interesting aspect of the report, to me, is its forward-looking enthusiasm and the goals that the company sets. Their long-term goal is to become 100% supplied by renewable energy. Walmart also plans to improve efficiency of their buildings by 20% from 2010 to 2021. They've already made notable progress on some goals, such as reducing GHG by 20% since 2005.
When a company like Walmart has such a passion and commitment to improving the environment, it makes me think about what other companies can accomplish. Perhaps not at the same scope and magnitude as Walmart, but I have hope that other companies—like yours and mine—can execute similar initiatives and achieve similar goals.
Click here to read Walmart's 2012 Global Responsibility Report.
Tell me—what is your company doing to make an environmental difference? How can you implement these efforts in the supply chain?
Latest posts by Bruce Tompkins
(see all)