This post has already been read 3680 times!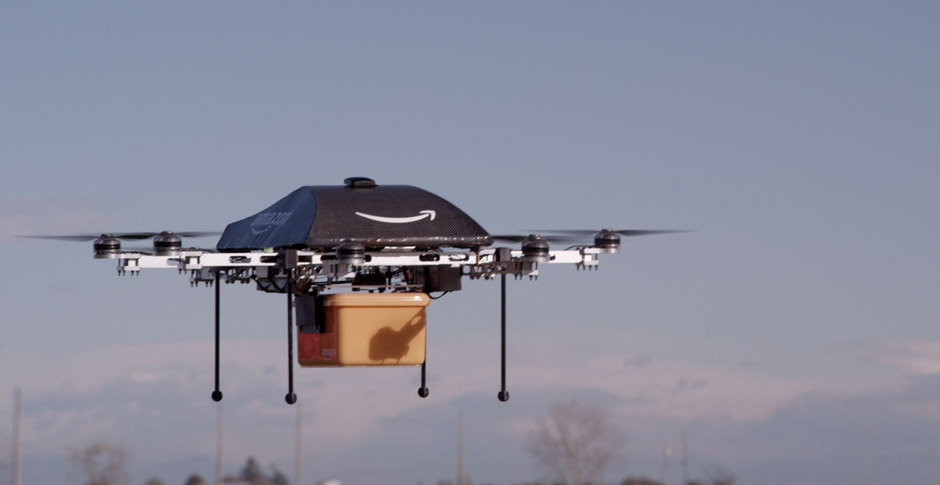 Last night on "60 Minutes", Amazon CEO Jeff Bezos revealed that the online retailer has plans to use pilotless flying vehicles to deliver packages to customers within a half hour of placing the order. I've excerpted an interesting bit from the WSJ's coverage below:
Bezos said the drones could carry packages weighing up to five pounds, which makes up 86% of the company's deliveries, according to the transcript.

"It could be a ten-mile radius from a fulfillment center," said Bezos. "So, in urban areas, you could actually cover very significant portions of the population."
Whether or not Amazon's delivery by drone plan comes to fruition, it's becoming increasingly evident that our world is becoming more consumer-driven, and this change is putting pressure on supply chains everywhere. Today's manufacturers, retailers, and logistics providers are looking to add value to the end-consumer in ways that go beyond their traditional silo-ed roles…and while no one can say for sure how things will end up, it is clear that new technology will play a large role in this shift.
If you're as curious as I am about the coming changes, you might like to know that I recently took part in an interesting webcast on how to optimize your supply chain with NCS, the leading Asian IT service provider, about one such new technology, the "consumer-driven network". Although we focused on what this technology means for companies throughout the Asia-Pacific region, our case studies draw on major companies from around the world.
Watch the webcast  The Power of Consumer-Driven Networks: How to Optimize Your Supply Chain Ecosystem and let me know what you think!
Latest posts by Michael Chang
(see all)