This post has already been read 20279 times!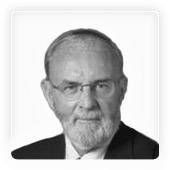 One of Greg Brady's recent posts mentioned my new Amazon Effect video, and I wanted to respond and talk a little about how the right technology can better position you for a world dominated by Amazon and its business practices (e.g. same-day delivery). If you haven't already seen the video, I really suggest that you watch it first and then come back and read the rest of this post.
Whether you're a retailer, logistics provider, or supplier, what Amazon is doing will have a major impact on your future.  As I explain in the video, in terms of total revenue, Amazon has the potential to be as large as Wal-Mart, and already it arguably exerts more reach and influence.
What is really exciting (or scary, depending on your position) is that unlike Wal-Mart, Amazon is increasing the rate of its infrastructure investments. They are set to open up their own retail store. Make no mistake: the real disruption is yet to come.
So what should you be doing to prepare yourself? Well, in addition to new processes, business practices, and strategies, you need to invest in the right technology. I agree with Greg Brady that connecting yourself to a many-to-many network can offer a way forward for many brick-and-mortar retailers, logistics providers, raw material suppliers, and manufacturers. Here's why:
1.     The need for real time operations — I'm sure you've read the articles that are cropping up everywhere. Amazon is moving toward offering same-day delivery. And for the coming holiday season, Wal-Mart will be doing the same.  In addition, Best Buy and Target are looking at matching Amazon's prices for holiday shoppers. All these strategies require real time capabilities, which means seamless collaboration among stores, e-commerce sites, suppliers, and logistics providers. This is tough to do, and few other companies have the resources and pre-existing network of an Amazon or Wal-Mart.  That's why I believe many companies would benefit from joining a preexisting network platform that is designed to enable demand-driven collaboration in real time.
2.     Connects to all parties — Much of the information that is most important to you lies outside the four walls of your enterprise. Can you access it? And more importantly, do you have the ability to deliver an optimized response?  Current technology simply isn't designed to do this, but a "many-to-many" network is designed this way.
3.     Designed for the future — Over the years, I've seen many IT projects that took so long to implement that they were obsolete before they even began! A many-to-many network platform can grow with your business—allowing you to easily scale across new product introductions, new infrastructure, and new trading partners. Just as important, a many-to-many network can give you the ability to design your own enterprise applications that are custom tailored for your own unique business processes.
In short, a many-to-many network can give you the ability to strategically respond to the Amazon Effect now, but it still sets you up for the challenges of the future.
What do you think? Let me know via twitter ("@jimtompkins") or at my "Go!Go!Go! Blog.
Latest posts by Jim Tompkins
(see all)