This post has already been read 15734 times!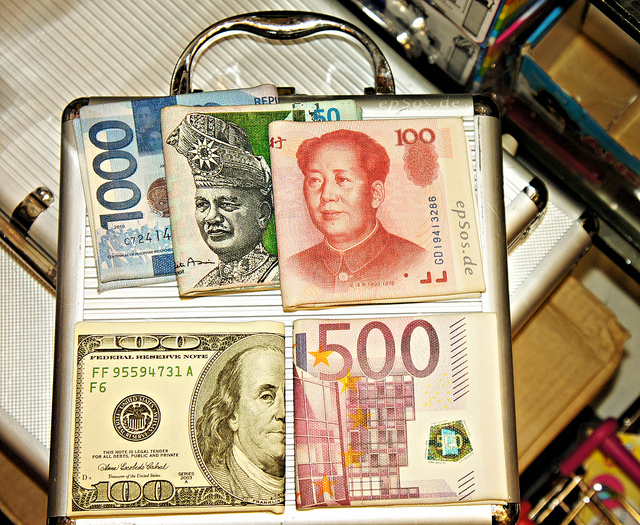 Note: This post was written by Valerie Bonebrake, SVP Tompkins Int. 
In the past year, the US Dollar, the Euro, the Pound, the Canadian Dollar, and the Peso, to name a few, have had significant fluctuations across the board. As of this writing the dollar is up 32% against the Euro, roughly half of that against the Pound and others mentioned. So what does this mean to the logistics companies in these regions?
This creates an increase in North American imports and weaker export activity. European companies gain in selling products into North America.  This means more air and sea freight on Europe-North America lanes, cross border feeds from Mexico and Canada, and increases in domestic North American transportation and warehousing for imported products.
Intermodal rail will continue to grow in North America and put pressure on an already crowded rail system. Transloading at the ports and trucking will continue to face high demand, making it even harder to move products through United States ports.
European based providers will experience more regional volumes in road transport from within Europe and to the East on the continent.
The dollar's growing strength is predicted to continue to parity with the Euro over the course of this year. This continues to give American businesses and consumers a stronger buying power. This leads to expectations that consumer spending will increase. This will further drive higher demand on services for delivery of goods imported from Europe.
Companies providing ecommerce fulfillment services will be under pressure to meet the ongoing demand for fast and accurate delivery. Increased demands often drive needed improvements in Distribution and Fulfillment Centers to achieve the highest service levels.
Therefore, world currency changes do affect logistics providers.
More Resources:
Latest posts by Jim Tompkins
(see all)