This post has already been read 10036 times!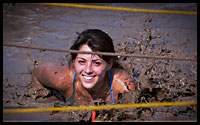 Business leaders and retail media are still trying to wrap their heads around what happened at J.C. Penney after its board pushed out CEO Ron Johnson.
They had brought Johnson on to take advantage of his experience with creating the highly successful Apple Stores, as well as for his previous work in establishing new brands to sell at Target.
But after Johnson's 17 months at Penney's, the numbers were quite staggering. (See more on Johnson's performance by the numbers and also compared to Amazon's Jeff Bezos and Wal-Mart's founder Sam Walton in this article.)
Not many retailers can come back from a loss of nearly $1 billion in annual revenue.
I was just asked an interesting question about this situation. It was after my keynote address at a supply chain conference at the Sam Walton College of Business at the University of Arkansas. An attendee wanted to know: "Did Penney's board of directors get exactly what it asked for?"
The board certainly knew that the Apple retail experience was successful. They jumped right into Johnson's new strategies of removing coupons and special deals that customers expected from the retail chain. But his new multi-tiered pricing scheme confused shoppers, and without the coupons they craved, customers fled.
It reminds me of a charity 'mud run' that I attended recently. At the end of the course, the participants could opt to jump and slide down a long muddy pathway. Many people took the plunge, but I heard some complaining afterward that they got mud in their hair. Well, what did they expect from sliding in the mud?
The board at Penney's is now experiencing the same thing: They brought in Johnson and didn't think during all the excitement that they might not be applying the right strategy to the company, and they got mud in their hair. They were not actually listening to their customers.
He came onboard to apply the Apple experience to shoppers at Penney's, but what got lost in the shuffle was that customers want four things: Great prices, awesome selection, a good shopping experience, and convenience. Without addressing these first, new retail strategies –no matter how fresh and exciting – won't go anywhere.
Originally appeared on the "Creating Supply Chain Excellence" Blog
More Resources
Read more about my thoughts on Ron Johnson and comparing his retail strategy to Jeff Bezos of Amazon and Sam Walton, founder of Wal-Mart
Download this feature, "A Closer Look at Retail Strategy: What J.C. Penney's Ron Johnson Did Wrong and What He Did Right."
Latest posts by Jim Tompkins
(see all)