This post has already been read 8705 times!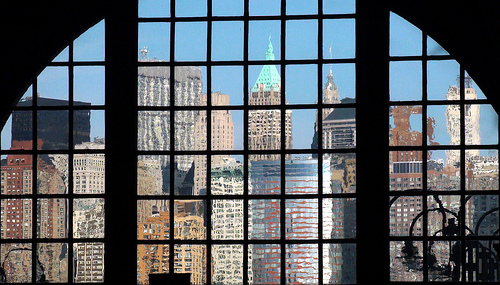 Anybody can build a network. All you need are some facilities and the means to move items from one location to the next. But to plan your network correctly, you need real values and real data – and of course, real estate.
It takes a lot of work to obtain the information you need to build a world-class supply chain network. To give you a starting point, here are three key building blocks.
Strategy Before Network – A clear and concise strategy must be fully aligned with your business strategy. Remove as much uncertainty as possible by thoroughly examining all areas involved.
Focus on Total Profit Optimization – This includes more than the traditional objectives of reducing costs and ensuring good customer service.
Project Versus Ongoing Process – Focus on the flexibility of the supply chain and ensure that objectives are met consistently and over a range of market conditions while enhancing the key drivers of shareholder value.
One of the key areas that impacts each of the three elements listed above is real estate acquisition.  And what are the first three rules in real estate? Location. Location. Location.
You have to know all of the factors that go into selecting commercial real estate. The wrong location can cost you millions, or more. So what are all of the factors?  The answer to this question depends on your business and supply chain.
That's why we have partnered with Cassidy Turley, a commercial real estate firm that has a supply chain focus. (Watch this video of my recent presentation at the Cassidy Turley National Leadership Conference for 12 real estate trends that impact supply chain decisions.)
We created the partnership in 2011 and have been working with them to ensure a holistic approach to network optimization through world-class supply chain network planning.
Taking network planning to its highest level takes some work, but ensuring that you have the right experts with the right knowledge in place is the first steps toward success.
What is your supply chain network approach? Have you experienced any real estate planning disasters?
Image by Flickr user the bridge
Latest posts by Jim Tompkins
(see all)