This post has already been read 9666 times!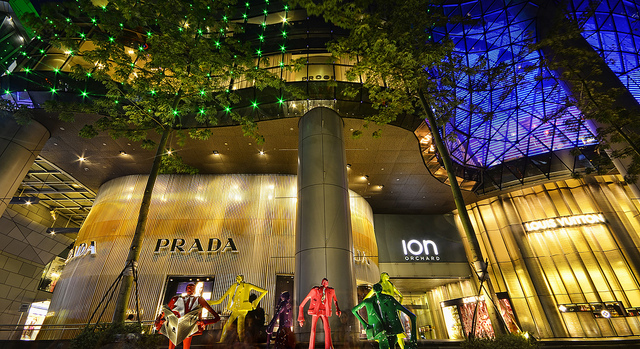 Due to the huge volume of reports and analysis on retail performance for the year 2014, I wanted to wait until the end of the January to do my 2014 review. I think having an understanding of historical performance is of value for retailers, consumer products companies, distributors, 3PLs, and others as we all try to anticipate what will happen in the future. The good news is I now have a 3 inch stack of articles that tell me all I ever wanted to know about retail performance for 2014. After a 3-hour review of these articles I have come to some interesting observations.
The overall conclusion I reach by studying my stack of 2014 retail performance articles is that the data for 2014 is very confusing. Here are some of the problems I have:
The data in some articles considers retail in total, and some look at it without automobiles, gas, and grocery and other combinations. How can we analyze this?
Some data separates in-store retail from online, but other data separates mobile from online. How can this be deciphered?
Some data focuses on all of retail, while other numbers look at categories like specialty, department stores, discount stores, etc. How is this to be interpreted?
Some data breaks down the year in segments like Spring, Summer, Back-to-School, Black Friday, Cyber Monday, Holiday, etc., but the definitions of these time segments vary widely; For example: Is Black Friday a day, weekend, week?
Some data looks at things globally, some by region, continent, or by country. How accurate can this be?
The roles of promotions are not factored into the data. Given the dynamic evolution of promotions, how can we reach conclusions?
As the calendar determines the earliness/lateness of Thanksgiving and Christmas, all sorts of things happen to make year to year comparisons difficult. So, how can comparisons be made?
As the trends alter the open hours of stores and the use of weekends (particularly Sunday's) for home delivery, how can fair comparisons be made?
Definitions of words tend to vary. What is meant by "Same-day delivery?" It could mean shipped same day the order is received, or received on the same date that it is ordered. How about next day, second day…?
What is the impact on order volumes relative to the cutoff dates/times? As these cutoff times/dates shift, how is the data to be interpreted?
How does the speed of receipt of an order vary based on shipment to home, shipment to 3rd party pick up location, clique and collect, etc?
How do delivery times vary over the years when we build in the variety of supply chains to support delivery? For example: From rural DC's to Store Fulfillment to combined DC/FC's to urban FC's, etc?
As business models evolve from direct retailers, to marketplaces, and combination direct retailers/marketplaces, what impact does this have on the data?
As businesses expand their geographical coverage from a single country to other regions with different holidays and cultures, how does this skew the data?
As retailers become consumer products companies through their "own" label offerings and as retailers become 3PL's and vice versa, what impact do these transformations have on the performance data?
As organizations alter their service levels and service offerings, how does this impact the interpretation of performance data?
The conclusion that must be reached is that any article or expert that attempts to discuss the trends of retail performance is suspect. The complexity of our supply chains, the transformation of our businesses and the sophistication/maturity of the customers are changing. Change is occurring at such a rapid rate that the future relevance of the data we are trying to work with is suspect and therefore we need to proceed with caution.  This being said, guess the topic of our next blog?  Given all the factors, what are the things we can learn from the retail performance data of 2014 to improve business going forward?  Stand by for PART 2.
Latest posts by Jim Tompkins
(see all)