This post has already been read 7550 times!
Supply & Demand Chain Executive, the executive's user manual for successful supply and demand chain transformation, has announced the recipients of their Green Supply Chain Award. One Network is honored to be included.
"The Supply & Demand Chain Executive Green Supply Chain Award recognizes providers of supply chain solutions and services assisting their customers in achieving measurable sustainability goals." -SDCExecutive
The real and untold story behind this award, is not what the technology does for the planet, it's what it does for our customers. That is what we are most proud of. We enjoy seeing our customers reaching and exceeding their objectives, cutting costs across their operations, while maintaining and even raising their service levels. To know that we played a small role in their success, gives us great satisfaction.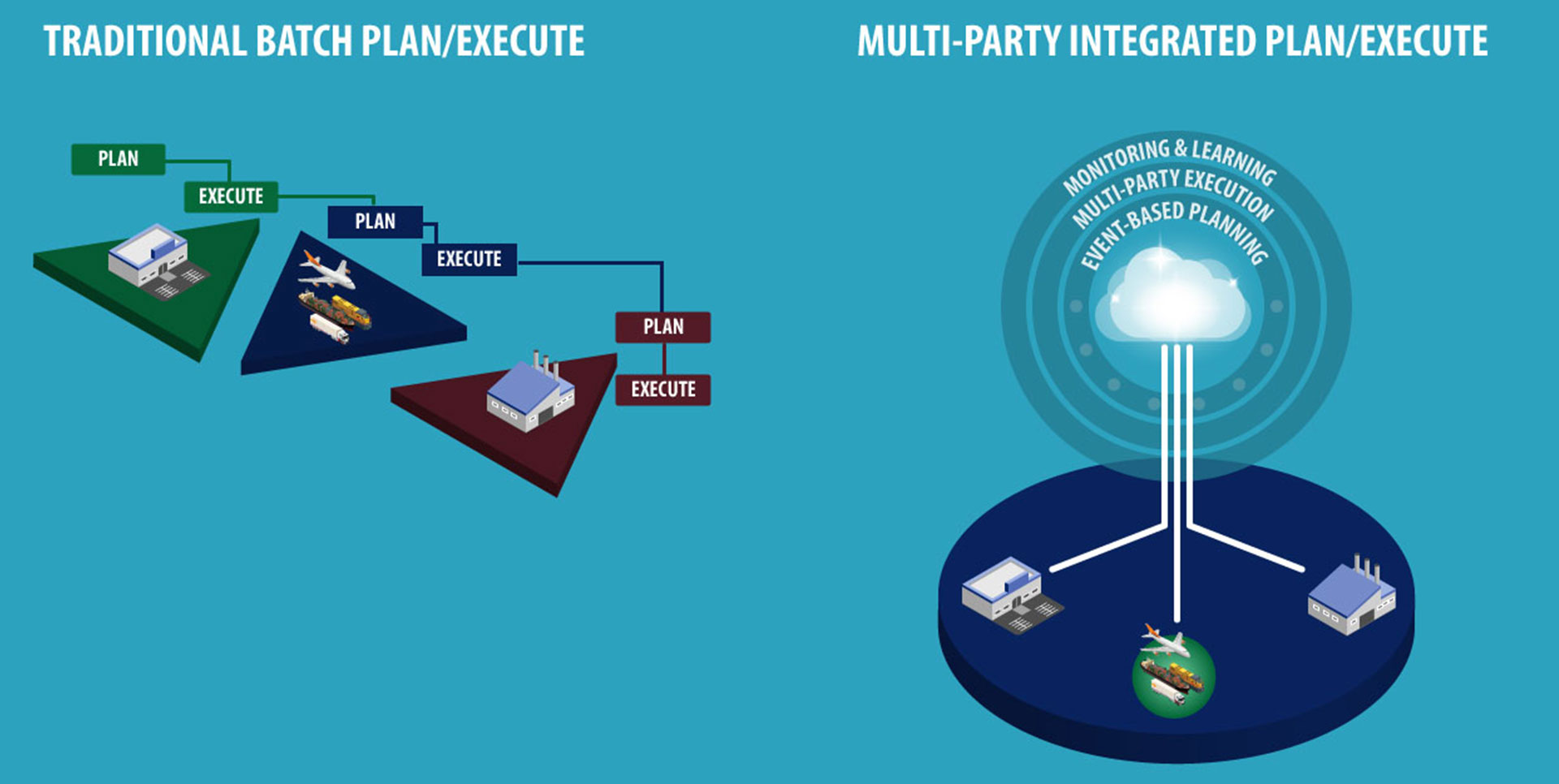 As a byproduct of creating value for participants, a multiparty network does provide immense value in terms of increased efficiency, improved accuracy, and reduced energy and resource needs, while minimizing waste. Consider that over 60,000 organizations logon and use One Network instead of implementing a solution behind the firewall, and that's a lot of resources saved.
"Traditional supply chain management solutions are no match for a real-time, multiparty cloud platform..." explains @MaryAnnHolderB @onenetwork
Click To Tweet
But that's just the beginning, because a single version of real-time data, means that planning and execution are much more accurate and problems can be foreseen and resolved before they result in costly and wasteful resolutions (like expediting freight). Everybody on the network benefits from better visibility and smarter decisions, and thus reduces their impact on resources.
Or how about "upcycling" your technology, i.e., recycling it but with improvements?  The ONE platform embraces existing systems and "supercharges" them with new functionality, so companies get more value from existing enterprise solutions without wasting current investments and hardware by "ripping and replacing."
In short, with a multiparty network everybody wins. Oh… and the planet too.
Read more about the meaning of Supply & Demand Chain Executives Green Supply Chain Award
You might also be interested in How to Get Optimal Value from a Supply Chain Control Tower
Latest posts by MaryAnn Holder
(see all)