This post has already been read 21284 times!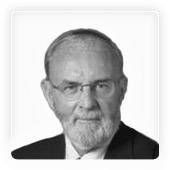 Jim Tompkins, CEO, Tompkins International, discusses the importance of a consumer-driven supply chain in terms of the biggest threats and opportunities facing retailers today.
I'm not sure that the retailers get the level of disruption or the level of transformation that's taking place in the workplace. Obviously they see some of it because they're very smart people but they're so busy executing and so busy following what they've done for years, I'm not sure they get the store versus eCommerce thing.
There's two-day delivery to same-day, there's movement from the laptop to the mobile, the movement of delivery from hub and spoke to get-local and on and on.
The level of transformation and disruption that's taking place is just phenomenal, so I don't think retailers are putting that all together and understanding: things are really different, we need to conduct ourselves differently.
The transformation and disruption that's taking place is just phenomenal, we need to conduct ourselves differently.
Click To Tweet
So I think that's the biggest threat – that they just keep doing what they've done and not understanding that it's a whole different game.
It depends a lot on where the retailers are, but if you're a store-based retailer, the largest opportunity is to leverage that store base for a true understanding of omnichannel. If we're talking about the eCommerce side of an omnichannel business or we're talking about a pure eComm play, we need to talk about the speed of delivery.
There's a huge opportunity to improve. What we have are a few major players that have set the bar where we're talking about same-day delivery. Amazon today is serving 80 million Americans with same-day delivery, so us working with clients to help them get a network that provides two-day delivery is not there. There's a huge opportunity.
Then there's a huge opportunity for having a much broader selection. So we need to go way beyond the confines of the selection we've had in the store and expand that by a factor of ten to give our customers what they really want. That's what customer centricity means, ensuring that customers get the breadth of product that they want.
Omnichannel, speed of delivery, customer centricity, selection, those are the opportunities today. And unfortunately, retailers need to work on several of those. They can't just do one of those well because there are different perspectives and they need to make sure they really do well on all of those.
Related Resources
Latest posts by Jim Tompkins
(see all)