This post has already been read 10347 times!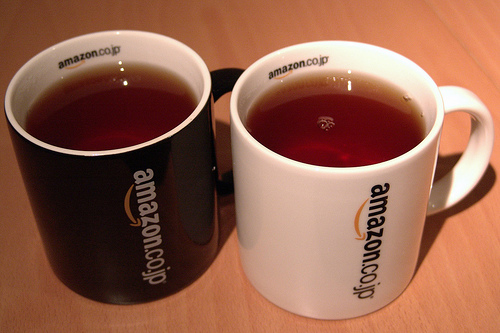 Have you watched my new video on Amazon and Walmart: Facing the Titans? What I discuss in the video is more important than ever as you begin to think past the 2013 retail shopping season and get your head into holiday 2014.
Click here to see the video.
I recently sat down with Modern Distribution Management for its monthly Executive Briefing Webcast to expand on this topic. We discuss how critical it is to pay attention to Amazon and how the company will impact the B2B sector.
Listen to the webcast here to learn why you need more than just a counter-attack to giants like Amazon and Walmart. You need a counter-offensive. I share five key steps for creating your counter-offensive to the titans to make sure you do not get left behind.
Whether you are a B2B or B2C organization, this is important. While we are seeing that B2B is growing faster than B2C, all the innovations are coming from the latter industry and the reality is B2C and B2B are morphing into each other. Paying attention and responding to Amazon and other leading distributors helps us to understand where both B2C and B2B are going.
If you recognize that Amazon will impact all retailers, distributors, and consumer products companies moving forward, you are one step ahead of the game. But that's not enough. These are still questions such as: But how will Amazon do it? What actions should we take now for a counter-offensive? How do we plan for future innovations?
Well, I can't spill all the beans on my blog, so listen to the webcast to find out more.
Image Credit: Miki Yoshihito
Latest posts by Jim Tompkins
(see all)