This post has already been read 12216 times!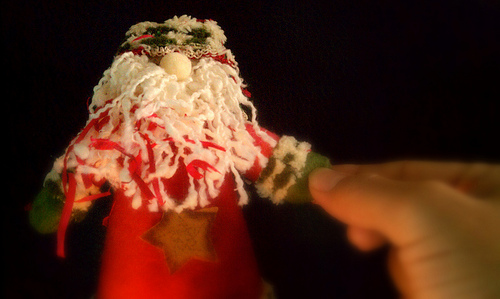 Who has the best consumer products supply chain in the world? Is it Wal-Mart?
Amazon.com? Apple?
All good guesses, but how are they supposed to compete with Santa Claus' operation?
Customer Service
Santa has a solid reputation for "delivering the goods". He stays laser focused on his target market (people, mainly children, who believe in him) and has an all-time fill rate of nearly 100%. Let's face it, you don't stay in business for over 1,700 years without taking good care of your customers.
Location
Santa achieves tremendous economies of scale in production by having a single workshop located at the North Pole. Not only that, but this location is virtually equidistant to all of Santa's largest markets, which happen to be in the northern hemisphere. Plus, despite claims by both Canada and Russia to the contrary, the North Pole is actually located on top of very thick ice over international waters in the Arctic Ocean. No government regulations and no taxes!

Order-to-Delivery Cycle Time
We've all seen the kids at the mall, lining up to sit on Santa's knee and place an order as late as December 24th – the very day of the delivery! While this may be an extreme case, most people don't even begin sending their orders to Santa until 3-4 weeks before Christmas. That's not a lot of time to fill millions of custom orders consisting of a virtually unlimited number of gifts. Yet somehow, year after year, he pulls it off.
Capacity Management
This is one of Santa's greatest competitive advantages and one of the best kept secrets in supply chain management. How, exactly, does Santa fit all of those presents in one sack?
Inventory Management
All of Santa's manufacturing and delivery activities are geared to a single one-day event.
Despite the fact that he has unbelievably short cycle times, he is still able to make-to-order for millions of unique customers. That means no carryover inventory on December 26th – a fact that's been making retailers drool for hundreds of years!
Outsourcing of Administrative Functions
While Santa does take a large number of orders personally, he has also a long standing outsourcing deal with Canada's Post Office. For over 25 years now, Canada Post has set up a special route to deliver letters from all over the world directly to Santa's Workshop in the North Pole. This costs Santa nothing, as Canada Post does this solely for recognition as one of his alliance partners.
Tracking and Control
Because Santa flies a single delivery route on Christmas Eve, all presents are on the same load. This makes things very easy to track in literal real time, through a service provided by NORAD. With this real time tracking tool, the precise global location of Santa's sleigh can be monitored, letting his customers know when they should be off to bed.
Sure, there's always room for improvement – he could probably do well to have more cultural and ethnic diversity in his workshop – but by and large, Santa certainly has a supply chain to be envied!
Image Credit: Keoni Cabral
Latest posts by Demand Clarity
(see all)