This post has already been read 10536 times!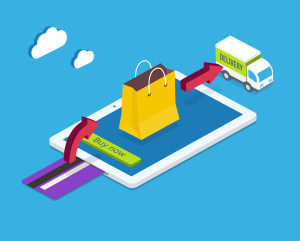 To start, here are six indicators of Amazon's success that can predict the future of retail:
The number of units sold on the Amazon marketplace doubled in 2014.
Amazon marketplace sellers sold 23% more units on Cyber Monday 2014 vs. the same day in 2013.
In 2014, Amazon marketplace sellers from over 100 countries sold products to customers in 185 countries.
Chinese sellers on the Amazon marketplace grew 80% in 2014.
Holiday deals offered by Amazon marketplace sellers increased 250% in 2014.
Units sold on Amazon Marketplaces in 2014 increased 400% over 2013.
So, what does this tell us?
Items 1 & 2 tell us that Marketplaces REALLY WORK.
Items 3 & 4 tell us that Cross Border Trade REALLY WORKS.
Item 5 & 6 tells us that the promotional environment of holiday 2014 was CRAZY.
I find this all very interesting since these are the exact same points that I have made over and over again when discussing Alibaba.
If you look at the most successful internet companies in the US and China you see the same three things:
Marketplaces are a big deal, a really BIG DEAL.
Cross border trade is a big deal, a really BIG DEAL.
Promotions can be huge to an organizations growth and profitability.
To be successful you must turn these factors in assets. The only way to make this happen is to create a plan your firm. To do this, you MUST have:
A PLAN FOR MARKETPLACES

What marketplaces should you sell your products?
What products from others should you place in your marketplaces?
How should you handle the supply chain for your marketplaces?
A PLAN FOR CROSS BORDER TRADE

In what countries should you sell your products?
In stores
Online
On marketplaces
In what counties should you sell through others?
How should you handle the supply chain for your cross border trade?
A PLAN FOR PROMOTIONS

Promotions are marvelous when done correctly, but can destroy a brand when done poorly
Promotions must contribute to Profitable growth, not to unprofitable growth
Promotions need to be done in the context of an omnichannel strategy and not as a knee jerk reaction to competition
So Amazon and Alibaba are both doing many things well.  We need to learn from these giants and put forth a plan for marketplaces, cross border trade, and promotions that allow us to grow both our top and bottom lines.
Latest posts by Jim Tompkins
(see all)