This post has already been read 1426 times!
Fixing poor on-time in-full (OTIF) performance delivers benefits far beyond reduced penalties
As conditions return to pre-pandemic norms, CPG (Consumer Packaged Goods) companies are witnessing increased performance demands from their customers. Retailers are accelerating service requirements, demanding improved on-time and in-full (OTIF) results.
Retailers have tightened performance requirements by narrowing delivery windows, increasing non-compliance fines, and changing performance metrics. Retailers have shifted from the requested delivery date to scheduled appointment date and added new delivery requirements.
"Our data shows that actual CPG on-time delivery (OTD) for the past 12 months is 55.2%" – How CPG Companies Can Reduce Retailer Penalties and Increase Revenue and Profitability
Click To Tweet
The downside to poor performance is easy to understand – lost sales, share and profits; decreased assortment, retail distribution and shelf space; inefficient promotional trade spends; brand and reputational erosion; and increased trading partner friction. Additionally, penalties cost CPG companies billions of dollars annually.
The overall average CPG out of stock (OOS) rate is 8.3%. While some categories are experiencing higher rates, OOS performance has been remarkably consistent, excluding the pandemic uptick. In examining faster selling or promoted items, the OOS rate regularly far exceeds 10%.
Ignoring the "in-full" element of the OTIF metric, actual CPG "on-time" delivery is anything but "on-time."
Approximately 35% of all U.S. Grocery channel volume flows through One Network Enterprises' (ONE) Digital Supply Chain Network™. Based on our analysis, actual CPG "on-time" delivery (OTD) for the past 12 months (period ending February 2023) is 55.2% on volume of 1.77 million shipments with a performance variability of 39 points. (To protect our retail clients, the data has been anonymized and represents combined results for all retailers on our platform.)
A word about the performance metrics: ONE is the scheduling system of record for retailers on the network. The data does not reflect contractual tolerances or negotiated windows between CPG and retailer (KPIs vary, with different compliance standards defining "on time," an acceptable delivery window, or flexibility around appointment time). The OTD performance metrics reported here compare the target delivery date to the actual delivered date.
What's Causing Poor On-Time Delivery Performance?
Multiple factors contribute to the industry's poor OTD performance, some external and some self-inflicted.
External issues – a surge in consumer demand, expanded delivery volumes, traffic congestion/ poorly maintained roads/ a truck driver shortage, severe weather events – make it miraculous that anything is delivered "on-time."
On the other hand, many other factors stem from the supply chain, and these can be fixed. For example, problems stemming from inventory management, demand variability, lead time misalignment, order fulfillment, lack of visibility, disconnected data, transportation planning, and overextended supply chains, can be addressed.
While there are many external factors affecting CPG delivery performance outside of our control, there are many that we can control and correct, and which have a huge impact on service and sales.
Click To Tweet
While external factors are beyond industry's control, there are multiple opportunities to improve performance.
CPG inefficiencies, outdated/ manual processes (it is 2023, we are still using spreadsheets?), technology and investment gaps, and lack of trading partner collaboration and transparency are root causes of poor performance.
Retailer penalties will not improve performance. We need a "tech-tonic" shift in our approach.
The reality of most supply chain solutions is that they are limited to visibility, alerts and notifications, and decision support. In addition, planning and execution are not synchronized; there is siloed data and no common data model; there is batch processing and data latency; and there is a lack of incremental and continuous updates to address emerging issues in a timely and effective way.
Improving On-Time Delivery Performance
To really solve the problem, we need to address all these shortcomings. That requires that we have a single integrated data model across all trading partners delivering fully synchronized planning and execution with guided and autonomous actionability. This enables us to connect to other data sources, achieve end-to-end visibility, and gain insights that inform decisions and actions. This reduces response times, and really solves the issue.
"Truly solving the problem of poor delivery performance generates significant value in overall performance, including increased sell-through, increased revenue, and increased profitability."
Click To Tweet
And really solving the problem alleviates all the problems associated with poor performance that we discussed earlier. Notably, not only does it improve on-time delivery performance, but it reduces out-of-stocks, and increases sell-through. Thus, it has a major impact on market share, revenue, and profitability.
To learn more about how to improve on-time performance, reduce penalties, and increase sell-through, watch: How to Reduce Your Chargebacks by 50% or More in 6 Months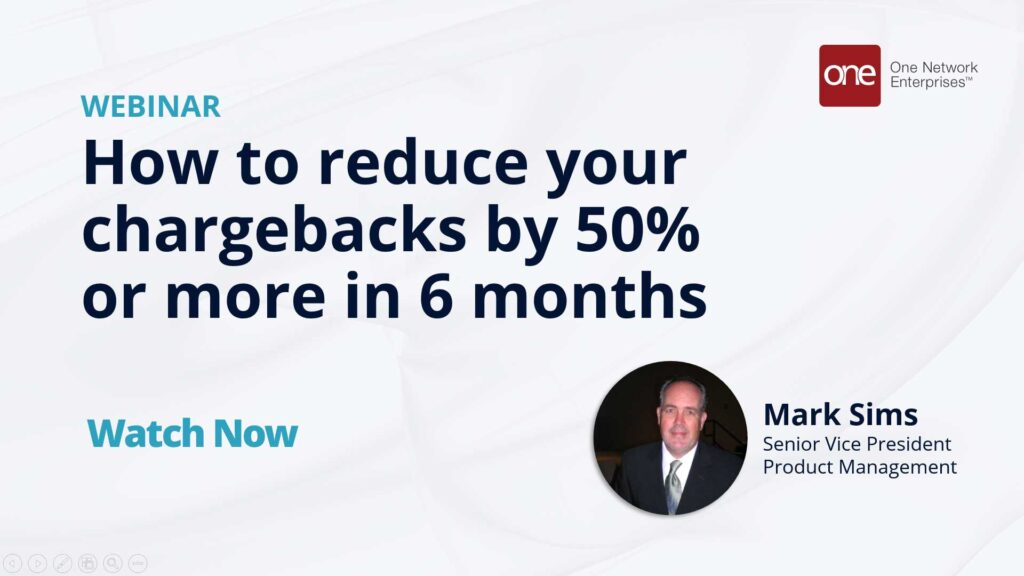 ---
Recommended Posts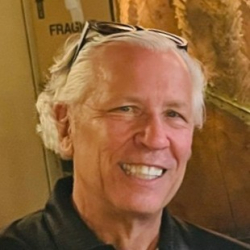 Latest posts by Keith Olscamp
(see all)