This post has already been read 1668 times!
Taking advantage of consumer trends to increase sales
Shoppers are increasingly more likely to look for sales or deals, and that number has increased from 45% in December 2021 to 55% in October 2022. And with economic conditions predicted to worsen in the foreseeable future, this trend in consumer behavior is likely to continue.
What can consumer packaged goods (CPG) companies do to mitigate the effects of this trend, and maximize their sales?
CPG companies thrive on promotions, yet all too often, these backfire due to out-of-stocks (on-shelf and on-line). This results in lost sales and erodes customer loyalty over the long term. If CPG companies want to capitalize on promotions, we need to fix the supply chain.
Out of Stocks in CPG are a Major Problem
CPG out-of-stock rates historically run around 8%, and higher on promotional volume. During the pandemic, base volume out-of-stocks jumped to 10-12%, with some brands/ categories registering rates of 40%.
How CPG companies can capitalize on the major consumer trend currently underway…
Click To Tweet
Out-of-stocks are painful for all stakeholders… for CPGs, for retailers, and for consumers. 63% of consumers say they will try a new brand or go elsewhere instead of waiting for a restock. $82 billion were lost in CPG sales last year because items shoppers would have purchased were unavailable. And with an actual on-time delivery performance of only 61% – yes, less than two-thirds! – how will on-shelf and on-line availability improve?
The Pandemic Exacerbated the Challenges for CPG Companies
As the pandemic turned go-to-market plans upside down and inside out, CPGs were forced to pivot. CPGs announced they were "reshaping" their portfolios to better match consumer demand, and SKU rationalization became the stratégie du jour (indeed, overdue).
CPGs canceled promotional activities as they struggled to meet everyday demand on core SKUs. This created tension with retailers, as promotions drive traffic, increase basket size, establish price image, and deliver share/ volume/ profit.
Further tensions arose with the inception of more aggressive OTIF (on-time, in-full) targets.
Trade Promotions are Back, But Are We Ready?
Today, trading partners are collaborating on how to meet the evolving demands of consumers, and promotional activities have returned. For better or worse, trade deals are back!
That said, if you're a CPG company, the only thing you dislike more than an everyday out-of-stock is an out-of-stock on a promoted item. It's the poster child of inefficiency: paying for a promotion, and then the item is unavailable. Some CPGs invest up to 20 percent of their annual gross revenues on promotions, making it one of the largest items on their P&L.
How to Improve Trade Promotion Performance: "The only thing CPG companies hate more than an out of stock, is an out of stock on a promoted item." -Keith Olscamp
Click To Tweet
Data suggests that trade promotions for CPGs are among the most inefficient (financial) investments, due to two factors: 1). out-of-stocks on promoted items, and 2). lack of negotiated compliance (e.g., price point, duration, ACV display levels). The latter is black & white – did the retailer perform to the terms of the agreement? The former is more complicated, because on-shelf/ on-line availability is a shared responsibility throughout the end-to-end value chain, starting with the CPG company.
The Key to Improving Trade Promotion Performance
Trading partners must strengthen operational processes to ensure promotional items are in stock.
Control towers are a logical starting point in addressing on-shelf and on-line availability, for both base and promotional volume. The promise of supply chain control towers, which enable joint visibility and orchestration via a single data source, "many-to-many" network, begins with visibility but ends with better actions and decision-making.
Members of a supply network control tower get visibility to real-time data, are alerted when specific issues arise, and receive information on expected performance of a variable and a recommended optimal response.
"Advanced Supply Chain Control Towers with autonomous capabilities provide real-time visibility, alerts, and recommended resolutions, that the system can execute for the user." -Keith Olscamp
Click To Tweet
Visibility without actionability solves nothing, and the ability to execute an automated response – generated by artificial intelligence and machine learning – leads to improved ROI for trade promotions and a positive outcome for all stakeholders.
In summary, promotions are increasingly important again, yet our ability to ensure in-stocks is still lagging. Today, the technology exists to erase many of these challenges, more accurately predict and track sales, and more quickly respond to looming out of stocks. CPG executives should look to accelerate trade promotion ROI by improving in-stock conditions via technology-enabled decisions and actions.
If you want to know more, I highly recommend watching Optimizing OTIF Performance in CPG and Retail, for more details on how a digital supply chain control tower can boost trade promotion performance and OTIF.
---
Recommended Posts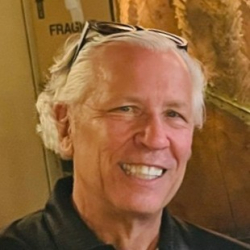 Latest posts by Keith Olscamp
(see all)