This post has already been read 9212 times!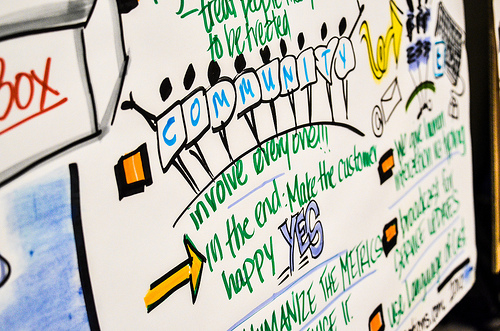 Here is the reality of today's marketplace: Anyone who has a tie to consumers is at a tipping point. This tipping point leads to either success or failure, depending on how the company adapts to change.
Companies who acknowledge and move with the changes taking place are those who stand a chance of satisfying consumer demands. On the contrary, companies who have their heads down and remain oblivious to changes taking place in their markets are those who run the risk of getting left in the dust.
The only way to keep up with the pace of change is to develop an operations strategy based on a sound business strategy that is customer-centric. Don't fail to create a strategy by sticking your head in the sand and hoping it goes away.
At a minimum, your operations strategy needs to identify target customers, clarify the value proposition, maximize economic value, and identify operational capabilities. Operational capabilities is the most important element and includes infrastructure, business processes, organization, technologies, and solutions that can deliver specified services to customers.
The three goals of an operations strategy for multichannel / omnichannel environments are to:
Define target customers and their needs and expectations
Define the value proposition to distinguish direct business in the eyes of the customer
Define operational capabilities for the advantages needed to deliver that value proposition
When is the last time you did a SWOT analysis (strengths, weaknesses, opportunities, threats) of your current supply chain capabilities? This is a crucial initial step to building a multichannel / omnichannel capability for your organization.
If you are not working on an operations strategy, get started today. Your competition may have already begun.
Latest posts by Bruce Tompkins
(see all)