This post has already been read 3024 times!
The Future of Temperature-Controlled Logistics
With 31% of U.S. households using an online grocery delivery or pick-up service and the demand for new medications dispersed in wider-ranging populations (including the new vaccine for COVID-19), the future of temperature-controlled logistics looks bright. According to the Allied Research Cold Chain Logistics Market by End Use Industry: Global Opportunity Analysis and Industry Forecast, the global cold chain logistics market is projected to register a compound annual growth rate of 17.9% from 2019 to 2026.
This expected growth means logistics companies will have to closely consider the challenges of shipping perishable items including food and beverage, pharmaceutical products, and other goods that require cold storage to find manageable solutions.
5 Trends in Temperature Controlled Logistics
So what's in store for the future of temperature-controlled logistics?
More proficient data tracking – When businesses and organizations are shipping products that require cold storage, they need to know where their shipments are at all times and how they're being managed. Smart labeling solutions are emerging that enable full chain of custody provides transparency and traceability across the entire cold chain from farm to fork — providing visibility into temperature excursions, chain of custody, pick-ups, drop-offs and more. These solutions can track a single case of meat or an entire truckload, giving suppliers, restaurants and consumers both accuracy and assurance — as well as peace of mind regarding food safety. This type of data tracking is vital to ensuring the cargo's quality, safety, and integrity is upheld throughout the supply chain. More organizations involved in the entire cold chain will be using supply chain network technology to increase their supply chain visibility, which allows their partners to track their products in real-time.
"Smart labeling enables full transparency and traceability across the entire cold chain, from farm to fork, providing visibility to temperature excursions, chain of custody, and more." -Peter Coratola EASE Logistics
Click To Tweet
Entering emerging markets – Cold storage providers now have the opportunity to enter emerging markets like organic food and distribution of the COVID-19 vaccine. While online grocery shopping and the desire to lead a more healthy lifestyle have driven the organic food market's growth, big pharma companies are actively working on releasing a vaccine for the coronavirus. Logistics companies will strategize how they can enter these markets as well as grow their presence in established markets.
Custom packaging solutions – To prevent untrained personnel from damaging temperature-sensitive products and manage other risks present during transportation, businesses will utilize custom packaging solutions. In addition to foam packaging and customized rotomolded cases, these include battery-operated, portable, programmable heating and cooling devices and sterile barrier packaging solutions for biological samples and medical devices. These solutions can be integrated into freight management platforms and help provide logistics companies with the ability to manage and optimize supply chain performance.
"Modern packaging solutions include portable heating/cooling devices that can be integrated with logistics platforms to manage and optimize supply chain performance." -Peter Coratola EASE Logistics
Click To Tweet
Increasing multi-segmented refrigerated trucks – In years past, fully loaded refrigerated trucks operated with just one temperature, but not anymore. With increasingly valuable, biologically complex, and fragile materials that may be subject to strict regulations—including time-sensitive and life-saving pharmaceuticals—this practice is becoming unacceptable. Thanks to technological advancements, refrigerated trucks can now feature multiple segments holding a variety of goods at different temperatures. This means providing maximum protection that meets the highest standards of care. If logistics companies want to maximize what they can provide businesses and retailers, they'll be investing in more multi-temperature trucks.
Push towards solar-powered refrigeration units – More and more industries are looking for sustainable and eco-friendly alternatives for their business practices, including logistics. Reefer trucks help keep the cold chain safe, but they can be harmful to our environment releasing damaging diesel emissions and causing pollution. Cold storage providers will be looking for ways to reduce their emissions, cut back on maintenance and costs, and save energy, starting with solar-powered refrigeration units. Additionally, diesel engines will eventually phase out and be replaced with an all-electric battery-based system. These systems provide better temperature control and reliability.
The details of the cold chain are complex and challenging. However, technology is continuously advancing and opening up more opportunities for cold storage providers to improve their strategies and thrive.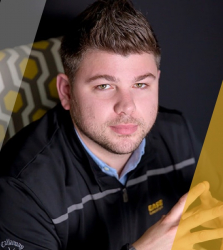 Latest posts by Peter Coratola
(see all)