This post has already been read 21893 times!
by Dennis Kaminski, Founder of Safety Mart

Four effective steps to ensuring a smoother functioning and safer workplace.
From operating a restaurant and an automotive facility, to working with employees in the manufacturing and logistics industries , there's a wide range of duties and functions that people are responsible for today. The workplace can be a hectic buzz of activity, and it is critical that employees are aware of the safety guidelines and laws that affect their activities.
One of the primary government agencies in the U.S. that oversee the laws of that govern workplace safety is OSHA (Occupational Safety and Health Administration). Business owners and their employees are required to report fatalities and serious injuries to OSHA.
Thousands of workplace injuries occur each day. Many of these could have been avoided if managers and staff did routine safety checks and put simple precautionary measures in place.
OSHA recommends Safety Audits and provides a useful document for recording and addressing your findings. You can download it here: Osha's Safety and Health Program Audit Tool
These audits identify and correct safety problems in the workplace that need to be addressed. Here's a quick overview of the four steps to an effective Safety Audit.
Purpose of Workplace Audits
A workplace safety audit is designed to assist the management and their employees with preventing injuries, illnesses and fatalities in the workplace.
Typically, auditors who have been trained in this profession can easily identify and spot problems in the workplace before a worker is actually hurt. Based on the situation and the resources available, a company may want to appoint their own internal safety committee to review and oversee their safety audits, or they may choose to hire a 3rd party agency safety inspector to complete this work.
Ultimately, the responsibility for these audits is  left to each employer since the primary goal and objective is to provide their workers with a safe work environment for every employee.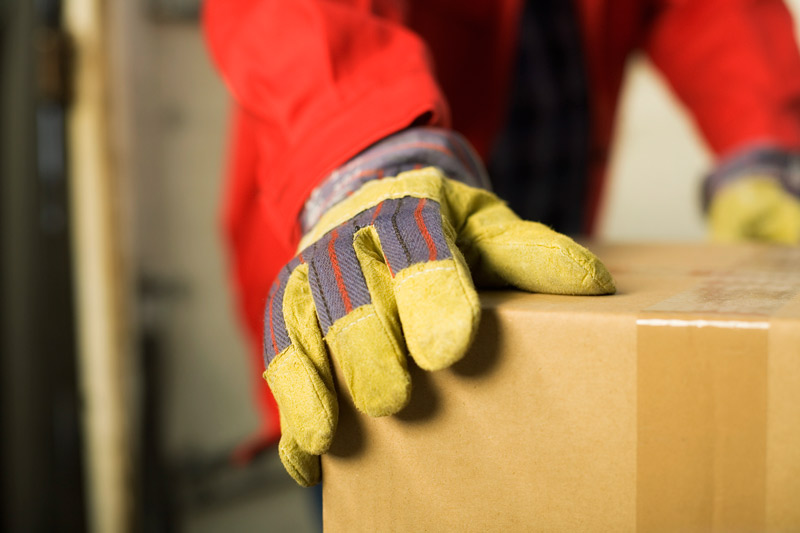 Step 1: Inspect the General Work Environment
When an auditor walks through any work environment, one of the first things that they will do is to inspect the general work environment. This inspection will give a complete overview of what needs to be done.  Also, all of the common areas will need to be checked for any potential risks (i.e. parking lots, storage areas, break rooms, bathrooms).
Step 2: Do a Walk-through of all Areas
Next, the auditor will perform a physical inspection of all of the employees' work areas. This inspection should be done effectively and efficiently. The auditor may ask for a map of the workplace so that they can outline where they will begin and end, and ensure they cover all areas.
From the top of the ceilings to the bottom flooring, everything should be evaluated… the structure itself, the lighting, materials, and, equipment.. everything.
Any problems that the auditor finds will be noted and documented as they go.
Step 3: Make a Complete Listing of All Work Tasks
In this step the auditor works with the immediate supervisors in each area to obtain the actual tasks and job functions that the workers are responsible for and perform. All activities, important and trivial, are critical to this process. Once the listing has been provided to the auditor, their job is to look for hazards in these functions as well as potential job related injuries that could occur.
For instance, are the workers performing their jobs safely with the tools and equipment required to get the job done? This is particularly important in situations where heavy items need to be moved, such as warehouses, factories and distribution centers. Ensure that workers have the necessary equipment and training to move extremely heavy items safely.
Another big problem that many auditors may identify usually involves workplace noise. Since hearing loss can result in not wearing the appropriate ear protection in an industrial environment. Managers should ensure not only that the equipment is available, but that employees actually wear ear protection when they enter the plant.
Step 4: Replace, Repair, and Restore
After the auditor has documented their findings (good or bad), they can also recommend a course of action that should be taken to remove any hazards, minimize dangers and otherwise correct any deficiencies in the workplace.
For example, if the company has old worn out equipment that may pose a risk to employees, the auditor will document these items in their reports so that they can either be repaired or replaced. Such proactive measures minimize the chance of on the job equipment failures, plant downtime and employee injuries.
Four Small Steps to a Smoother Safer Workplace
To sum up, these steps can go a long way to ensuring a safe working environment for all employees. You can conduct your own safety audit using an internal team of safety professionals, or you may choose to hire a 3rd party audit agency to complete this work.
Either way, the auditor's primary role is to assess the entire operation, from front to back, top to bottom, to reduce risks and keep employees as safe as possible. Following these four steps will help you uncover potential dangers early, so you can defuse them and keep your business operating smoothly and safely.
Latest posts by Dennis Kaminski
(see all)