This post has already been read 8558 times!
The Internet of Things (IoT) is having a profound impact across the supply chain. In this article, Geoff Annesley looks at the potential of IoT in logistics, to monitor fleet status, reduce fleet maintenance and operations costs, and more. A version of this article was first published on iCrunchData.com
Companies across all industry segments spend a significant amount of resources managing and servicing the assets necessary to meet safety standards at required performance levels. This is particularly true of fleet assets which comprise of vehicles and/or aircraft.
One significant challenge is finding ways to minimize service costs while optimizing fleet performance and reliability. In fact, 80 percent of fleet downtime is due to slow communication, poor processes and wait time.
This article profiles a practical application that leverages Internet of Things and Cloud technologies to quickly deliver high value business results.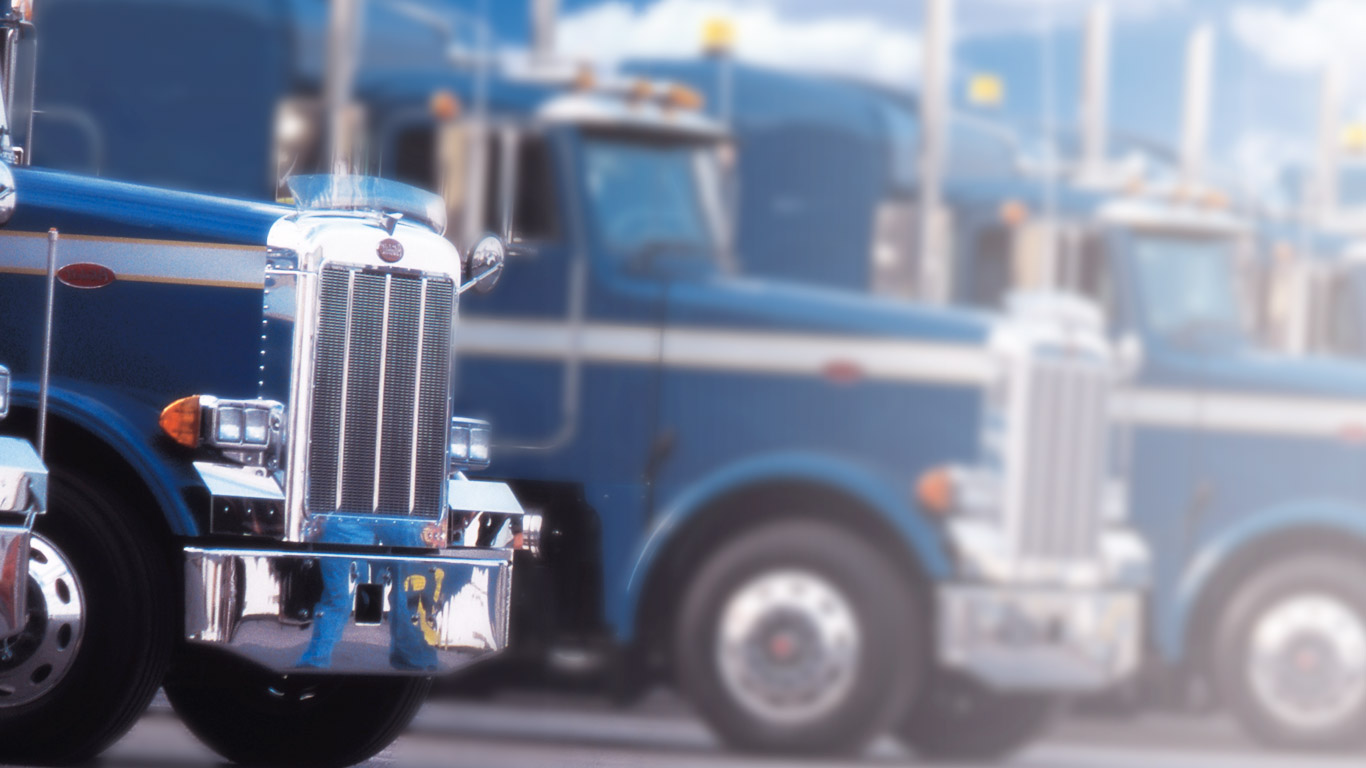 Internet of Things in Fleet Management: A Practical Example
In this instance IoT services provided on a multi party cloud platform were used to optimize fleet management on a global scale. The solution goals included optimization of the maintenance and mission use of various types of vehicles. The fleet is composed of thousands of vehicles scattered across many countries, often in remote and rugged areas and serviced at transient locations.
Each vehicle has over 100 sensors generating real time information on key performance factors of the vehicle and sub systems. One group of sensors generates current real time operating values, while another set of sensors measures deltas at high frequency time intervals for dimensions including temperature, pressure, vibration, velocity, acceleration, inclination, orientation, RPM, torque, fluid levels, tolerances, wear factors,  GPS coordinates, etc…
For real time monitoring of the vehicle status a subset of the data is transmitted at high frequency via cellular radio links and satellite networks. The remaining sensor data is stored locally on the vehicle and downloaded automatically when the vehicle moves into wireless 802.xx range.
IoT and the Cloud
All the IoT information for each vehicle is stored on a scalable Cloud Platform. The real time information is used to drive real time displays of vehicle locations and status. This is used to monitor situations in real time and to coordinate actions across vehicles that need to be coordinated together to achieve mission goals. The real time IoT data is linked to vehicle meta data such as the BOM and Warranty information that is used to detect out of tolerance conditions and generate alerts that drive mitigation actions and real time communications to field operations.
The Cloud Platform allowed easy configuration and customization of alert thresholds and alert generation algorithms to ensure a fit for purpose solution that could keep up with new vehicle introductions and localization of alerts based on geographic conditions.
80% of fleet downtime is due to slow communication, poor processes and wait time.
Click To Tweet
Custom data analysis algorithms were deployed on the cloud platform to analyze massive volumes of IoT sensor data to predict when maintenance and part replacement was required. The ability to link vehicle master data, warranty contracts, product limit and tolerance information with the results of the IoT analysis algorithms was key to optimizing vehicle service and part replacement.
This information is also used to recall vehicles from the field when part replacement is predicted to be required before mission completion. In addition the solution reduced risk of vehicle failure during mission execution by providing recommendations for which vehicles should be selected and serviced based on vehicle condition, vehicle availability, predicted service times, remaining part lifespan, mission duration, geo location and environmental conditions.
By accurately predicting part replacement times with awareness of current and projected inventory availability and replenishment lead times the system also proactively generates replenishment signals and purchase orders to upstream warehouses or suppliers respectively.
Using the cloud platform analytics reports the solution determines when parts did not meet warranty limits and how part lifespan varies by conditions such as dry and dusty, mountainous and high humidity environments. This drives cost savings at multiple levels and provides valuable quality information to part suppliers, fleet operations and MRO teams.
A Robust Cloud Platform Maximizes the Returns of IoT
It was important that the cloud platform supported multiple IoT data formats, custom formats and provided a high level of data security.
In addition built in support for multi party data permissions control, multi party workflows with auto generated user interface screens based on permissions drastically reduced project deployment time and time to value.
Other key cloud platform services leveraged to enable the solution were asset tracking, asset BOM master data management, MDM, contract and warranty services, replenishment planning, supply chain modeling, inventory visibility, purchase order management, mapping services and the workflow designer.
The ability to develop and deploy custom algorithms on a cloud platform along with a pipeline of sophisticated algorithms and workflows already available were key project success factors. This allowed the delivery team to focus on the desired end results instead of getting bogged down in integration projects across soloed applications and IT point solutions.
This class of IoT application demonstrates how integrated IoT data and analysis algorithms with cloud enterprise services and applications enabled new capabilities to monitor fleet status, reduce fleet maintenance and operations costs, reduce risk of equipment failure, improved vehicle reliability and improve the odds of mission success.
IoT and the Future
From here, things will only get better. Machine and deep learning algorithms will open up new possibilities to detect patterns within and between sensor data streams to optimize vehicle performance, service and lifespan. The hand coded analysis algorithms deployed today will likely be outperformed by pattern recognition and machine tuned algorithms trained on historical IoT data linked to part performance degradation and part failure.
There is significant value to be seen today. Cloud platforms, like One Network's Real Time Value Network, enable IoT and cloud development integrated with multi enterprise applications and services, provide innovative companies with a fast path to providing valuable new services.
This article was first published in iCrunchData.com: Leveraging IoT to Optimize Fleet Management
Essential Reading
[contentblock id=8 img=gcb.png]
Latest posts by Geoff Annesley
(see all)