This post has already been read 1874 times!
Mike Riegler shares the top insights shared from the stage at Manifest 2023
I recently attended the Manifest 2023 conference in Las Vegas. Its tagline, The Future of Logistics Is Here, is matched perfectly by speakers who shared fantastic insights that made the event agenda truly come alive for us in the audience. As I leave my seat in such events or meetings, I can judge the impact for me personally by the amount of useful notes that fill my notebook rather than "museful noodling." I am pleased to report that I was quite busy – now I need to be able to read them.
For perspective, Patrick Kelleher (Global Chief Development Officer, DHL Supply Chain) started his session by with an important point that is often overlooked, saying, "While supply chain has been impacted by technology, supply chain has been a major driver to technology and innovation."
Additionally, industry veteran and my old boss of bosses, John Urban, added, "supply chain is the most collaborative industry in the world."
"The most collaborative industry in the world? Supply chain." -John Urban | My Top 3 Takeaways from Manifest 2023
Click To Tweet
When you add the points of view from leading tech innovators, LSPs across all levels (service providers/carriers, 3PLs, and 4PL/LLPs), enterprise shippers, and financial investors, the conference provided a perfect atmosphere and environment for us all to share thoughts on how best to reach optimum financial and sustainability targets for global supply chains.
My Top 3 Takeaways from Manifest 2023
I had three key takeaways that I want to share.
First, I captured a big point, again, raised by Patrick Kelleher from DHL Supply Chain when he called on the audience to face the fact that the implementation of innovation must show more urgency to match the demands for the promise of technology to do X, Y, and Z to solve problems and create value.
The question his customers raise every day is when will innovation deliver the results. This challenge marks a great opportunity for LSPs' people, processes, and infrastructure to be at the tip of the spear in delivering faster innovation results to enterprise shippers.
The top question from the customers of logistics service providers? "When will innovation deliver results?" | My Top 3 Takeaways from Manifest 2023
Click To Tweet
Second, the speakers in the Digital Transformation slot all pointed to a major obstacle for digitization that is often underestimated or invisible until it is too late. Namely, supply chain strategies and initiatives have spent the last decade "chasing" and "playing catch-up." As a result, there are a ton of bad practices and processes that have created a "cement ceiling," if you will, over the years, whether it is legacy systems, point-point-point-infinite point integrations, or email-driven problem solving and collaboration.
The point highlighted by each speaker is to stop chasing! Instead, they called out that the key is to understand the legacy baseline and obstacles. From there, you can create the digital journey with appropriate priorities and achievable goals.
Third, visibility. Work led by project44, Four Kites, Infor Nexus, and others has led to capabilities to collect data from multiple sources. Working with this massive amount of data, AI can then drive predictive ETA calculations for additional visibility outcomes.
"A recurring theme is how can visibility data can integrated into an operational model. How can we translate that visibility into action?" | Mike Riegler on his top 3 takeaways from Manifest 2023
Click To Tweet
In my post-Manifest discussion with an executive from one of the top global LSPs, he mentioned that the true visibility innovation that they are looking for is actually how can this visibility data integrate into an operational model. In other words, how to translate the visibility data to action.
During the Visibility and Data Sharing panel discussion, One Network Enterprises' founder, Greg Brady, also hit this theme of translating visibility into effective action and operational capabilities. He repeatedly emphasized that "we need to take this a step further" than mere visibility. He sees immense value in the actionability level of logistics control towers that use AI to create global demand-supply matches at network-wide scope and scale.
So much has been done and yet we can anticipate only more uncertainty, unpredictability, and disruption for global supply chains. Let's not let the current transport price declines lull us to sleep and distract focus from continuing our innovation journeys.
Next stop: TPM Tech & TPM 23! If you're going, let's connect!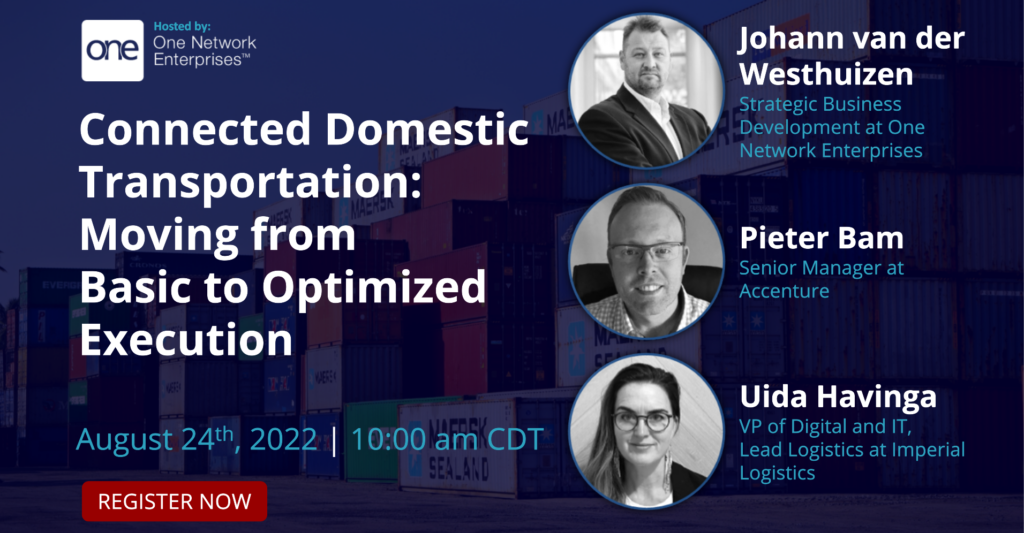 ---
You might also like…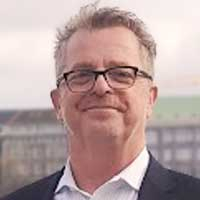 Latest posts by Mike Riegler
(see all)