This post has already been read 7857 times!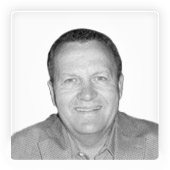 Although it has already been covered by the media in a number of outlets, I'd like to further explore the latest Tompkins's International report, "Outsourced Distribution: Emerging Trends and Performance Satisfaction". One of our key findings was that 37% of shippers are dissatisfied with their LSP's ability to provide innovative solutions, and only 55% were satisfied with the results they were getting. In this post, I'd like to talk about how to evaluate your potential LSP's technology to ensure you're getting the kind of innovation that creates long-term value.
Our report confirms much of what Greg Brady argued in his recent post, "From Vertical to Virtual Integration": cost savings are the number one factor pushing companies toward outsourcing. Other benefits include greater flexibility, divesting capital, improving service levels, and being better able to handle times of high demand. However, to really drive value and reduce costs, your Logistic Service Provider needs to have strong underlying technology supporting the operations.
I've seen it time and time again; shippers are dissatisfied with the results of their outsourcing partners because they failed to fully investigate their LSP's underlying technology. With that said, here are three mistakes I've seen shippers make. Don't let this happen to you!
Forgetting the importance of visibility. LSP's will put together a competitive proposal to win the deal. Pricing is based on a number of variables and once the relationship moves forward it is important that both parties understand the business and the cost structure. For this reason, it is imperative that the LSP's technology gives the shipper visibility into their operations. If prices need to rise for some reason, the shipper will not want to pay more than originally planned, especially if they don't know for what they're really paying. Visibility gives both sides equal understanding of the business and ensures both sides get a fair deal.
Undervaluing control. This seems counterintuitive. Isn't the point of outsourcing distribution to give up control and give companies with the expertise in logistics and distribution the ability to focus on what they do best? Yes, but only to an extent. Shippers need to maintain control of the business while letting the LSP provide logistics services. Your LSP's technology must enable you to keep control of your core business.
LSP's technology has too many "hooks" and takes too long to implement. The technology that many LSP's use today require a great deal of upfront cost and system integration efforts to work properly. This results in shippers spending too much time on the relationship, creating so many one-off connections that it is not easy to switch providers. Shippers need to ensure that their LSP's technology is flexible enough to allow for easy switching between providers if required.
Do you agree? Would you add anything to this list? Tell me what you think via twitter or LinkedIn!
Latest posts by Jim Tompkins
(see all)