This post has already been read 10286 times!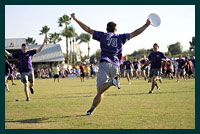 There's a plethora of thought-provoking predictions about what's in store for businesses in 2013, and this includes predictions about supply chains and logistics.
On this topic, editor Dan Gilmore and the Supply Chain Digest staff just presented a series of articles from supply chain gurus.
Among these gurus was Gene Tyndall of Tompkins International, who provided his views on the top five supply chain strategies for 2013. These strategies are all very important to apply, and you can see more about them here.
Gene's fifth strategy in particular got me thinking about 2013 in terms of new supply chain talent and making your supply chains demand driven.
As Gene says in his predictions, "Wisdom, knowledge, innovation – none of this is possible without talented people. Many supply chains and business strategies are in need of transformation right now, as they have stagnated while companies shored up against the economic downturn. New supply chain technology and ideas went by the wayside far too often in previous years."
Currently, supply chain managers, new graduates, and executives are behind on adapting tools and methods, such as demand-driven operations, that are the future of successful business and supply chain operations.
Success in 2013 (and beyond) is tied to the talents of people. Give the talented people at your company the tools and resources they need to implement their wisdom, knowledge, and innovation. Make this year one of transformation and get ready for dramatic performance gains for your company.
Editor's Note: This post originally appeared on the Creating Supply Chain Excellence Blog.  
Latest posts by Jim Tompkins
(see all)