This post has already been read 15998 times!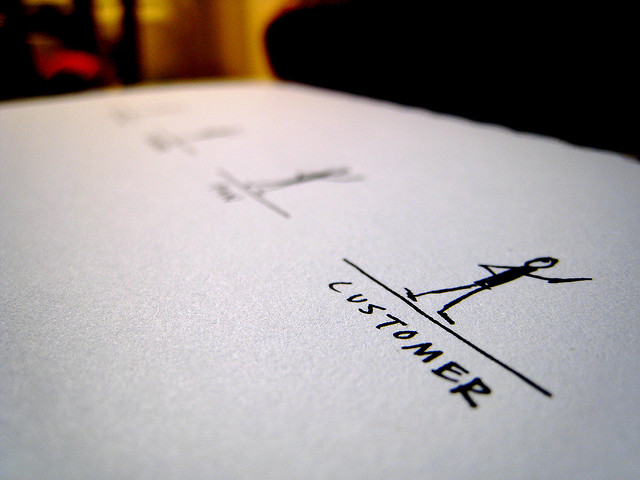 Q&A with Gene Tyndall, Global Supply Chain Strategy Expert
Q: How do you define demand-driven supply chains in today's e-commerce landscape?
A: It's hard enough to predict retail store sales, but predicting online orders can be even tougher. Why? Because there's no software with the ability to predict fashion or fads. Consumers want to know instantly what they can have, and they want their products shipped and delivered quickly. This can be done two ways: have everything stored that might sell OR push it back to vendors for them to store. Retailers need to be demand-driven in order to forecast what people will order and have it ready to ship. Understocking and overstocking just won't work in today's e-commerce world.
As we know, one of the best ways to stay competitive is to reduce errors in your forecasting. It's more difficult now with so much demand variability to forecast accurately, but you must try your best to be demand-driven and stay on top of customers' changing expectations. The smartest retailers forge good relationships with vendors and manage the inventory that they have or can promise. Retailers must always ask themselves, "What are we going to carry?"
Q: What current, real-world examples of demand-driven supply chains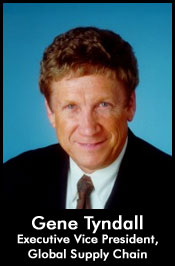 stand out to you?
A: Wayfair.com is a great example of an online Internet retailer that doesn't own anything, and therefore, can be very demand-driven. The products they sell are shipped direct by vendors. Many big box retailers that sell online also don't carry all of the products that they offer. All that matters is that the product ordered gets to the consumer as quickly as possible.
Another good recent example is Office Depot. They have really improved their online demand-driven strategy by ensuring that their website (which has hundreds of items that they do not own) stays in sync with their vendors for those products they do not stock. Online cart abandonments are problematic, especially when you're not able to promise product availability. As a solution, the company implemented software from One Network Enterprises and now vendors are online, making product availability instantaneous.
Q: Where do you see demand-driven supply chains going in the future? What trends can you predict? Or can we even predict the path forward?
A: Retailers will never get it perfect, but the closer they can forecast real-time demand, the better. One of the biggest questions will involve where to store what product, and how much of it.  One of the right answers will be to "get local."  We will see more companies storing locally – in localized fulfillment centers, and in the retail backrooms.
Business-to-Customer (B2C) personalization will also play a big role in the future. Keeping the customer committed by offering a loyalty program will be increasingly important. A lot of online retailers already do this with exclusive flash sales and free shipping for members.
Business-to-Business (B2B) will also require more accurate forecasting patterns and trends spotting. For instance, an office supply chain store knowing when the client will run out of paper will become a necessary function that customers will expect. Forecasting what they will need when they will need it – that's demand driven.
Q: How do Tompkins International's services help move companies toward demand-driven supply chains?
A: We drill down into a customized pull (vs. push) strategy, meaning we move companies away from pushing products to their networks and selling customers and towards pulling products to points of sales based on customer demand. We do this by examining their current processes and analyzing their demand and supply practices. For example, a retailer cannot sell 200K units when it only has 100K in stock and only 25K on order. Sales and operations must be more in balance, and as close to real time as possible.
We also help companies determine their "operations strategies," or how they should operate their businesses in order to achieve their business goals. Defining necessary capabilities in a demand-driven strategy is essential for deciding on networks, facilities, processes, and technology. Viewing and improving supply chains from an end-to-end perspective ensures that operations are demand-driven.
Q: If you could give one single piece of advice to a company looking to become more demand-driven, what would it be?
A: Define it for yourselves. What does demand-driven mean to you? How do you want your company to be viewed by customers and stakeholders in operations terms? And this isn't something you can just copy from another organization. It isn't universal. Every company has its own goals, objectives, brand, differentiators and culture. Why customers buy from your company is much more important than whom you are as a company. Deciding how your company will execute will lead to a better operations plan and satisfied customers, which is critical to succeeding in today's rapidly changing marketplaces.
Latest posts by Aaron Pittman
(see all)