This post has already been read 11444 times!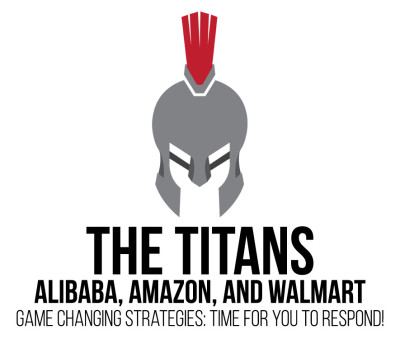 I'll reveal what your business needs to know about The Titans: Alibaba, Amazon, and Walmart, in my newest thought leadership video coming soon. This is a sneak peak of what's to come.
The Titans: Alibaba, Amazon, and Walmart: Game Changing Strategies: Time FOR YOU TO Respond! is a roadmap that guides you through steps on how to respond to the Titans and gain profitability.
Throughout the month of October we will be sharing glimpses of three game changing strategies as discussed in the video.
The second is:
Amazon is the leader in Customer Centricity.
What is Customer Centricity?
Customer Centricity is the quality of an organization that places the customer at its core.
What are the four components needed to become Customer Centric?
An Organization must:
Provide a wide selection of products to the customer.
Have good pricing options for the customer.
Create a convenient process for the customer.
Provide good experience for the customer.
Amazon starts with the customer and thinks backwards when creating its supply chain.
To become Customer Centric obsessed an organization also must have a support network. Some of the entities that need to be a part of the support network are: employees, suppliers, shareholders, and the community. This is just a sampling; there are other important factors that are a part of the support network that creates customer centricity.
How is your organization going to respond to becoming customer driven? How is your organization going to focus on customer satisfaction? How is your organization going to provide even better customer service?
Customer Centricity may be the ultimate game changer for how to retain and how to acquire new customers.  Customer approval, happiness, trust, and interaction will strengthen the sales, margins, and bottom lines of big companies. This in turn will provide never before imagined opportunities for small and medium sized enterprises; as well as local 'mom and pop shops'.You must respond to the customer by becoming Customer Centric!
More Resources:
Latest posts by Jim Tompkins
(see all)