This post has already been read 10591 times!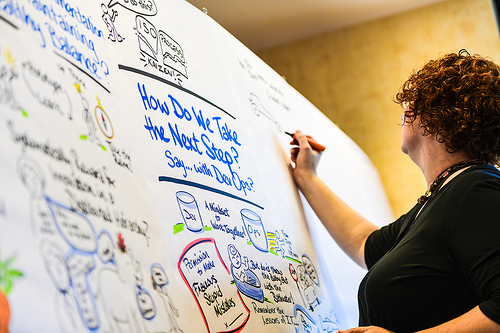 At the beginning of each new year, I like to "reorganize"—whether it is cleaning up my email inbox or restructuring my schedule.
Just like us, supply chains need (re)organization too. As they continually evolve, supply chains experience new processes, systems, cultures, and people. They need to be crafted, designed, and often reshaped to fit an organization's structure, workflow, and goals. We call this organization design and change management, or ODCM.
The goal of ODCM is to create an integrated system of processes, people, information, and practices designed to achieve a set of objectives consistently, repeatedly, and completely. You can't have a strategy without considering organization first.
Additionally, when a transition is in the works, successful change management is critical to managing risk and gaining staff support and commitment.
Tompkins Supply Chain Consortium recently released its first report of 2014, and I think it is a pretty befitting topic as we all set the restart button for a new year. Supply Chain Organization Models: Organization Design and Change Management is a must-read as your organization evolves and changes.
What changes does your organization anticipate this year?  Tweet me @jimtompkins.
Latest posts by Jim Tompkins
(see all)