With many companies implementing control towers, why do so few deliver on the promise of end-to-end visibility and control?
This is the question Srinivas Guddati considers and answers in his article on Control Towers in Supply Chain Brain.
Supply chain control towers can offer significant benefits to companies by extending visibility and control beyond the enterprise, and enabling advanced analytics, real-time collaboration, and sophisticated optimization. However, many control towers do not reach their full potential as they are built on antiquated foundations. What does that mean? I'll come back to that, but first let's look at what executives and business leaders hope to achieve with a control tower…
Read the full article: SupplyChainBrain: How to Avoid Supply Chain Failures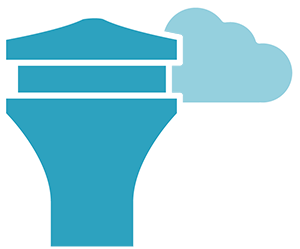 If you want to see how Blockchain is being used in the supply chain today, sign up for the webinar with Imperial Logistics, and learn how they are using Blockchain to build a more transparent, efficient, and secure supply chain:
The Network Effect highlights important and interesting issues in business technology and trade.