This post has already been read 14776 times!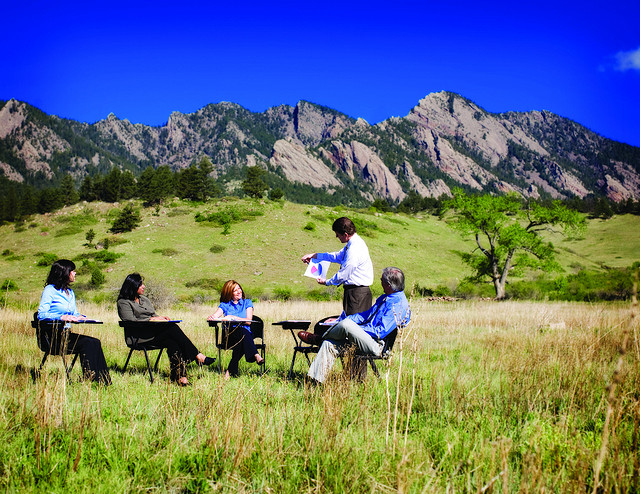 Gartner Research recently reported that fully 70% of S&OP processes today have "little discernible strategic dimension". Why?
Success has been difficult to achieve because traditional S&OP is manually intensive, relies on data that resides in a myriad of systems, suffers from incomplete and stale views of demand and supply, and takes far too long to complete.  Furthermore, traditional S&OP is still too focused on aligning resources within a single enterprise, when in fact much of what determines an enterprise's profitability lies outside of its four walls and in the extended trading partner ecosystem.
Although S&OP is still largely driven by people and processes, some of the best-known thought leaders in the field also recognize that technology is increasingly a key enabler. As a result, new S&OP technology tools are emerging that enable a completely different form of S&OP that remedies these problems. In the following posts we'll discuss 5 emerging best practices for S&OP, here are the first two.
Improve decision-making with network-wide "what if" scenarios: Instead of "what-if" scenario building that is limited to an organization's internal operations only, S&OP should enable you to create scenarios that leverage the entire supply network. For example, how will this promotion affect my revenues and margins? Or, how will a change in the launch date of a new product affect the ability of factories and raw material providers to meet demand, and how will their actions affect revenues, margins, or costs? Or, if a natural disaster leads to stock-outs for a particular product, can I recover by boosting volumes in other channels? You should be able easily create and compare multiple scenarios, and crucially, measure their financial impact. This includes tracking your scenarios' underlying assumptions, allowing you to compare your chosen scenarios with what actually happened. This leads to better decision-making over time.
Include your key trading partners in the S&OP process: New technology solutions now allow executives to create S&OP plans by sales channel and product line across key trading relationships, providing a true integrated business plan that understands what your customers are looking for and what your suppliers can deliver. After plans are finalized, you should have the ability to freeze the plan and promote to your execution systems what needs to be done. This requires you to leverage the cloud to monitor end-to-end supply conditions, asset availability, and capacity constraints, meaning you'll identify trends and problems much sooner. Unlike traditional S&OP, no part of your supply network should be ignored—logistics providers, retailers, and manufacturers—all can and should have advance visibility into disruptions and issues.
What do you think? Should S&OP incorporate more information from outside the enterprise? We'll discuss the other three other best practices in later posts, but if you're impatient and want to find out about them now, then download the 5 Best Practices of S&OP whitepaper here.
Latest posts by Aaron Pittman
(see all)