This post has already been read 10084 times!
Optimizing the critical link in your supply chain, the warehouse.
When it comes to warehousing operations, we know that a great warehouse does not happen just by chance. As a critical part of your order-fulfilment cycle, your warehouse can be improved, to run more efficiently, safer, and boost your bottom line.
1.   Design your warehouse efficiently
Not only does your warehouse need to be safe, but it also needs to be designed for maximizing efficiency. Having your warehouse operate more efficiently can save your organization money, speed up the fulfillment of orders, reduce risk of injury to employees, and improve staff satisfaction. We also recommend documenting your processes. This will ensure that everyone is aware of layouts and procedures, and will make fewer mistakes. Visual aids such as charts and clear guidelines, will help institute consistent procedures and compliance.
We recommend you place top-selling items nearest to your packing stations, as they will be picked more often. Store items that are usually packed together adjacent to each other. Inventory should be arranged from top-selling to lowest-selling to facilitate packing and picking. Top-selling merchandise can also be placed closer to the shipping dock for ease of picking.

2. Track effectively with labeling and RFID
Everything in the warehouse needs to be labelled. A comprehensive labeling plan will allow employees and management to track effectively, what comes in, and what goes out. Because entering data manually takes time, it provides an opportunity for errors and decreases efficiency. Using barcode and radio frequency identification (RFID) labels keeps the manual entry of products to a minimum.
This speeds up and improves the accuracy of your data collection. It minimizes errors that arise from manual entry. It also improves your picking and tracking.
Related: ChainLink Research Report – Supply Chain Networks Revealed
Every shipment coming into the warehouse and every shipment going out needs to be tracked. Ensure you have a clear record of which bin number holds a product and which slot on the shelf is its home. This information should be kept in the warehouse management software (WMS).
3. Ensure you're notified of any delivery delays
Do you know when your next shipment is due to enter receiving? Working with your vendors to receive advanced shipping notifications (ASN) will help you better prepare to receive shipments, and minimize the possibility of delays and disruptions.
You can't plan and prepare the appropriate resources if you don't know what's coming in to your warehouse. Work with your vendors to receive advanced shipping notifications (ASN) and see the difference!
Click To Tweet
ASNs can be linked to your warehouse management software. Warehousing operations will be smoother when management and staff know what's coming and are aware of delays.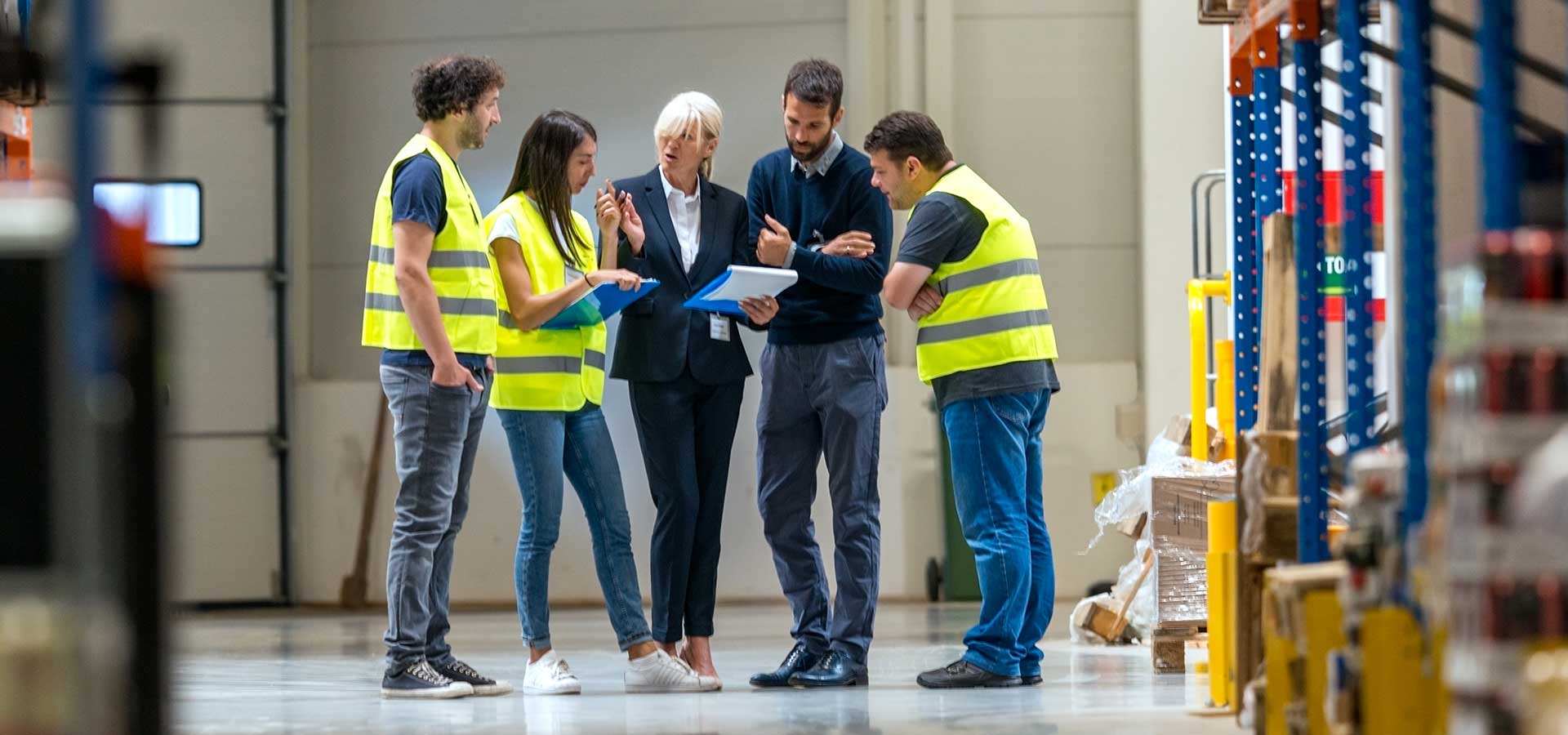 4. Collect feedback from employees
If your warehouse staff have any feedback regarding warehouse layout and processes. No one knows your warehouse better than the people that work there. Ask them for their advice and recommendations on improving the layout and procedures. Placing a "Suggestion Box" in a prominent location, and even offering an incentive for the best ideas, will help get the process started.
They will appreciate you soliciting their input, and if you implement any recommendations, they are far more likely to embrace the changes enthusiastically.
5. Choose the right software for you
While this seems obvious, the "right" software is not necessarily the top-rated solution, or the most popular. Evaluate the software based on your specific warehouse space, processes, and business needs. Ideally, your WMS is integrated with other business solutions that include: inventory management, e-commerce, point of sale, and fulfillment of orders. A cloud-based network model can often enable you to connect to other data sources, systems and services, without requiring major implementation projects.
Features to look for include: inventory management, consolidation of orders across diverse channels, label printing and mobile scanning. It should also integrate with your partners in freight and shipping. Whether you are selling online or in a store or marketplace, these multiple channels can be integrated, and your warehousing operations will be easier.
A little bit of thought upfront, and implementing these tips goes a long way to streamlining your warehouse operations. Good warehouse processes will help fulfill the needs of your customers and fuel the success and profitability of your business.
Related: ChainLink Research Report – Supply Chain Networks Revealed
Latest posts by David Calleia
(see all)