This post has already been read 2856 times!
How pharmaceutical brands can use a multi-party, multi-tier network to achieve operational excellence and combat the competition
In part 1 of this series, we looked at the challenges facing Pharma brands today. Now let's examine how pharmaceutical companies can leverage a digital supply chain network to manage products across their lifecycle and tackle the growing competition from generics.
1. Leveraging Multi-Sources Vendors
Moving to multi-source sourcing models provides leverage to reduce raw material costs. Historically screening and cGMP requirements have made switching vendors difficult in life sciences. Now, with multi-tier supply networks with pre-screened supplier profiles, switching suppliers is faster and easier than ever.
2. Improving Material Availability and OTIF Across the Value Chain
Pharma companies have grappled with fulfillment issues across their supply chains in spite of significant investments in forecasting engines. As pharma production moves from batch to continuous manufacturing models, material visibility across the value chain is critical to ensure stock availability.
This is especially important given how the pandemic exposed how vulnerable supply chains are to sudden demand shifts and supply constraints that leave firms too little time to react and course-correct. A multi-tier, hub-to-hub control tower solution gives companies the opportunity to balance fulfillment and carry out effective Multi Echelon Inventory Optimization (MEIO), to optimize the trade-off across push-pull boundaries.
7 practical supply chain strategies to revitalize pharmaceutical brands under threat from generics… #SupplyChain #PharmaBrands #ThoughtfulRead
Click To Tweet
3. Quality and Batch Release Process with Digitization and Predictive Intelligence for Greater Supply Chain Responsiveness.
Quality Yield could be a true wild-card in the supply planning and distribution flow, throwing standard scheduling rules off kilter. This is especially true with early lifecycle products that have changing assay rules, formulation and lower predictability of Batch Failures. A Quality System of Intelligence operating on a multi-party network that digitizes the batch release process and provides predictive insights, alerts, and scenario planning that provide significant value for Planning, Scheduling and Fulfillment teams
4. Smart Logistics for Pharmaceutical Supply Chains
Cold chain monitoring and lot and batch level traceability is crucial as Brand Pharma moves more towards biologics and cell therapy-based products. Product traceability across nodes and early warning of quality degradation as part of lot genealogy is critical in the wake of newer FDA regulations such as the Drug Supply Chain Security Act (DSCSA). An end-to-end, multi-party network with a robust chain of custody is critical to ensure regulatory and patient compliance and to reduce brand financial and reputational risk.
5. Real-Time Visibility and Transparency Across Tier 1 CDMOs and Upstream Tier N Suppliers
As more and more Brand Pharma companies outsource their manufacturing, CDMOs have emerged as a strategic business partner for brands. A big Pharma company can have as many as 100-130 CDMOs to manage. They can no longer treat them as black boxes. Siloed legacy tech and non-standard data exchange models and formats have compounded the problems.
With the emergence of multi-party networks with standardized API interfaces, companies can now attain real-time visibility across all trading partners. It's critical for Brands to gain visibility across several tiers of manufacturing to fully understand what suppliers are doing at every step of the way. This in turn, enables Brands to quickly adjust early in production cycles.
6. Increased Supply Chain Responsiveness with Demand Sensing for Personalized Medications
The advent and growth of personalized medicine has created a new concept known as "patient-centric supply chains." This is particularly relevant for chronic and complex ailments such as Alzheimer's, hypertension, COPD, and hemophilia. Patient Centric Supply Chains (PCSC) strive to optimize cost and service while shaping and improving the patient experience. With patients as hubs, supported by robust demand sensing models, and creating a connected network that allows each party to respond to changing demand trends, is a key strategic lever for Brand Pharma, particularly in areas involving complex therapy.
7. Moving from Batch Planning to Orchestrated Multi-Tier Execution
Pharma Manufacturing processes have been traditionally batch or campaign oriented. With the rise of Flexible MES, we can now significantly reduce changeover lead times. As a result, brands are moving towards concurrent planning engines which are turning traditional planning systems on their heads. In addition, platforms that provide unified planning and execution in a single system, are able to capture and consider real-time constraints. This integrated planning and execution is a major reason why organizations are moving towards multi-party control towers.
While there are more supply chain strategies for pharma brands, these provide a good foundation for approaching operational excellence in the pharmaceutical supply chain.
In the pharmaceutical industry, supply chain strategies can make or break success. This thought-provoking article explains 7 supply chain strategies branded drugs can use to combat the threat of generic drugs… #Pharma #SupplyChain
Click To Tweet
The Advantage of a Smart Control Tower on a Digital Supply Chain Network
Together, multi-party control towers combined with a digital supply chain network, provide unique advantages for supply chain management.
A digital supply chain network is a true network, which means all solutions are multi-party, designed to connect and coordinate across trading partners, systems and networks. They are adaptable and extensible, to meet your needs now and in the future.
Because all solutions run on a single network, they work together intelligently and in real-time, so planning is always in sync with execution, and supply is always in sync with demand and coordinated with logistics.
Typical planning solutions run in batch process, using stale data, "guesstimates" for lead times, and take hours to prepare and run. By the time you have a forecast, no one has any faith in it.
In contrast, for example, One Network's Digital Supply Chain Network has integrated business planning engines that use actual demand and supply conditions to recalculate plans for every item at every location in real-time as needed. The optimized execution engines use these highly accurate plans to automatically execute the vast majority of transactions with real-time decision-making technology (NEO), enabling human intelligence to focus only on the exceptions that NEO cannot handle.
The real-time, multi-party network enables this powerful framework of NEO AI assistants, which alerts users to issues and enables them to quickly resolve them with Smart Prescriptions via the Smart Control Tower. In autonomous mode (constrained within pre-configured guardrails), these AI assistants can actually find and fix potential problems before they impact your customers and your business.
7 Supply Chain Strategies for Pharmaceutical Brands to Compete Against Generics
Click To Tweet
By on-boarding to a network that uses smart control towers and AI assistants technology, pharmaceutical companies can optimally deploy these strategies quickly and begin leveraging the enormous benefits of AI. Together they provide the critical data for machine learning algorithms to continually adjust forecasts based on real-time network data, fine-tune supply chain policies, and learn and adapt to the specific conditions and patterns in a company's supply chain. Users are empowered with better tools and practical recommendations from AI assistants that boost productivity, asset utilization, and customer service levels, while reducing costs and waste.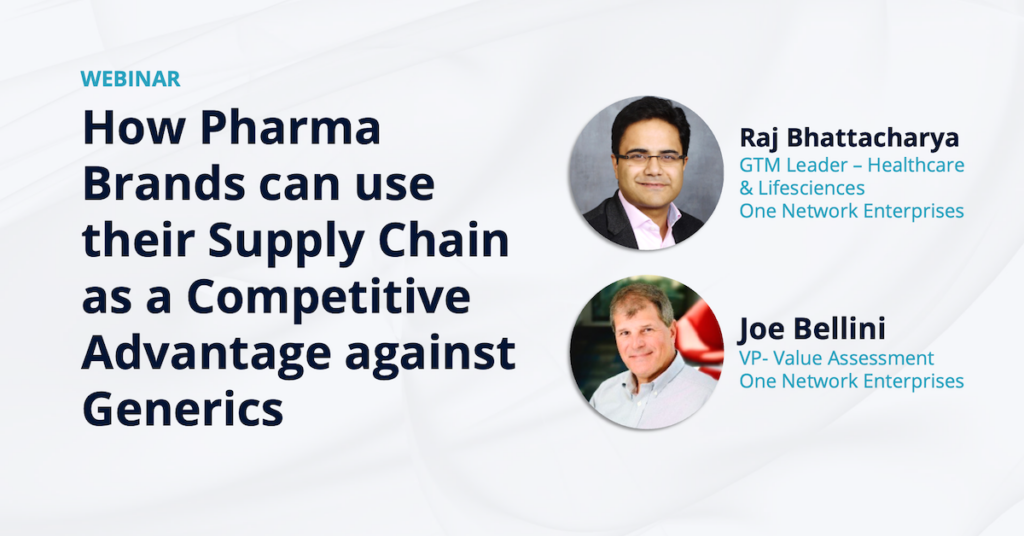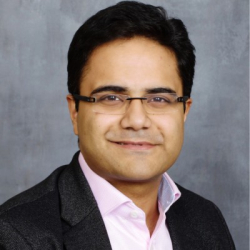 Latest posts by Raj Bhattacharya
(see all)