This post has already been read 4099 times!
The Wall Street Journal reports on the prospect of autonomous ships in the near future. There are significant hurdles to overcome but shipping companies see some major benefits, including the ability to optimize ship use, reduced fuel costs, and savings from automation and remotely controlling the vessels with small "crews" in a central command center.
Rolls-Royce Holdings PLC is leading the charge, working with other companies and universities to use technology from the aircraft industry and autonomous cars for its Advanced Autonomous Waterborne Applications (AAWA) initiative.
A future unmanned ship could resemble some of the most advanced combat drones. It would sport infrared detectors, high-resolution cameras and laser sensors to monitor its surroundings. The vast troves of data would be transmitted to command centers where staff do little more than monitor progress and ensure ships are operating at optimum speeds.
Source: Ship Operators Explore Autonomous Sailing, August 31, 2016, Wall Street Journal
The ships would be controlled from control centers. Rolls-Royce foresees a small crew of 7 to 14 people monitoring and controlling an entire fleet of remote controlled and autonomous vessels across the world.
Rolls-Royce's Futuristic Command Center for Autonomous Ships
"If you think about a captain today, most of the work he does every day is on [managing] the crew and bureaucracy – he is more of an administration person, but he is still trained in operating a ship," Levander said. "You have these highly trained people but they only operate the ship a small part of the time – why not have them operate ships all the time?"
Oskar Levander, Rolls-Royce's head of marine innovation and technology
Quoted in The Guardian
Read more: WSJ: Ship Operators Explore Autonomous Sailing
You might also like…
[contentblock id=1 img=gcb.png]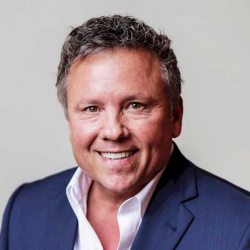 Latest posts by Bruce Jacquemard
(see all)