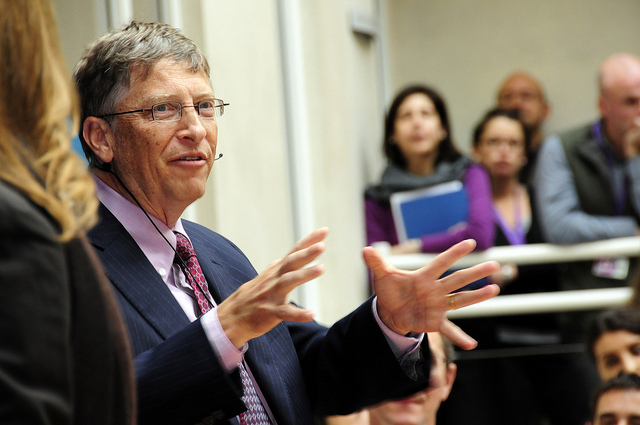 In a recent article in the New England  Journal of Medicine,  the world's wealthiest man, Bill Gates, argues that we need a better global supply chain and warning system for infectious diseases, and suggests that something like the simulated  'war games'  that have long taken place within and between the world's military forces would help create such a system.
Gates writes:
 It's instructive to compare our preparations for epidemics with our preparations for another sort of global threat — war. The North Atlantic Treaty Organization (NATO) has a mobile unit that is ready to deploy quickly. Although the system is not perfect, NATO countries participate in joint exercises in which they work out logistics such as how fuel and food will be provided, what language they will speak, and what radio frequencies will be used. Few, if any, such measures are in place for response to an epidemic.
What a great idea. And beyond healthcare, wouldn't a lot of industries benefits from such exercises? I can imagine a lot of scenarios where the competition and pressure of a 'war game'  would result in better solutions, especially when we're dealing with enterprise software vendors.
If you're interested in seeing a war game in action, I recommend that you register for the webinar, "The Power of PaaS". It it, you'll learn how in 60 days a 3rd party developer used a cloud platform to build an application for the US Marine Corps ExLog Wargames that enabled better use of data, quicker decision-making, and unprecedented visibility.
You can reserve your webinar seat here. Even if you can't make the live viewing, you'll receive a replay link after the event so that you can watch at your convenience.
Also, if you're interesting in how technology is already changing the way healthcare is being delivered in Africa, check out the case study that details the transformation underway in Rwanda.
Latest posts by Aaron Pittman
(see all)