This post has already been read 8821 times!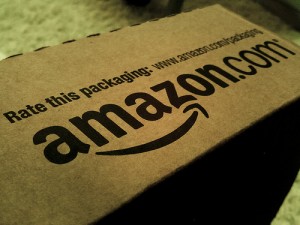 There's an interesting article in today's Wall Street Journal that outlines some of the latest developments in the escalating battle between Amazon and traditional American retailers:
At least one store, that is. Prices at Bed Bath & Beyond BBBY +1.83% were on average 6.5% less than at Amazon for a basket of 30 items chosen by analysts atBB&TBBT +0.73% for one of their periodic pricing studies comparing the retailers. "We are becoming increasingly concerned Bed Bath & Beyond is sacrificing gross margin in order to drive top-line growth," BB&T said — that is, increasingly concerned that Bed Bath & Beyond is starting to behave more like Amazon.

The price competition is another sign of the multi-front battle between Amazon and the giants of American retail. Some, like Best Buy BBY +9.21%, have introduced price match guarantees promising customers to meet any Amazon price for items in their stores. Others, including Wal-Mart, are putting an increasing focus on their online operations, and using their networks of physical stores as distributed delivery points.
The full text of the WSJ article can be found here. One important strategy that the article only mentions in passing is an "omni-channel" approach to fulfillment, where a retailer focuses on meeting demand from the best possible inventory location, regardless of channel (e.g. store, website, catalog, etc).  I believe  omni-channel capabilities will be necessary to compete with Amazon in the long run, but current technology systems simply aren't equipped to deliver the kind of nimble and intelligent systems that omni-channel requires.
See more coverage of  Amazon and the changing face of retail:
The Amazon Effect: Retailers at the Crossroads 
Retailers new reality? What you need to know. 
Image Credit: William Christiansen
Latest posts by Aaron Pittman
(see all)