This post has already been read 4443 times!
Greg Brady, CEO of One Network, on one of the major problems affecting most supply chains today
SandHill Q & A with Greg Brady on Digitization, Disruption, ERP and Network Platforms
This is a question and answer session courtesy of SandHill.com.
SandHill Editor's note: Companies are turning to network platform solutions that are disrupting existing supply chain and ERP solutions. And it's no wonder – network platforms deliver greater value and slash the total cost of ownership. In this interview, Greg Brady, founder and CEO of One Network, explains that these solutions are not just about technology; they also create a new business model. He also discusses the "Network Effect" and shares some case examples of the value delivered to companies adopting these solutions.   
As a former executive with i2 Technologies, Oracle and J.D. Edwards, you have been involved in the supply chain/ERP space for years. What drove you to launch One Network?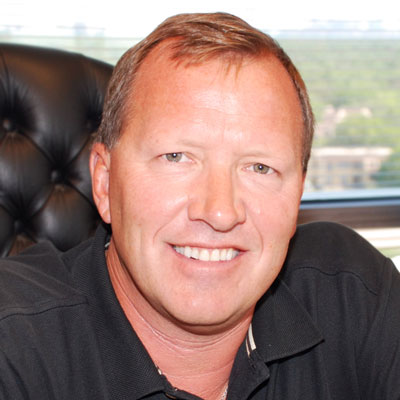 Greg Brady: After speaking to hundreds of organizations, what became clear is that while all businesses exist to serve end consumers, the parties that make this possible are not working together on that common goal. I wanted to create true consumer-driven communities. But the only way to do that is to connect all business partners to a common cloud-based platform or "network."

How is a network platform different from a legacy ERP or supply chain solution? 
Greg Brady: A network platform breaks through longstanding flaws in traditional enterprise systems, thereby delivering hyper agility at drastically lower costs.
What are the flaws? 
Greg Brady: Traditional ERP solutions have three fundamental flaws. First, they were designed for single enterprises only. This is actually where the "E" in ERP comes from. But enterprises conduct business with other enterprises, and they need to be part of the equation. For example, a manufacturing company usually doesn't make its own raw material, move its own products or have its own stores. Manufacturers must work with each member of their supply and distribution network to get their products to market.
As a result, companies built individual point-to-point interfaces with their trading partners that connected each independent system that resided behind everyone's firewalls. This created the second flaw: a complex jumble where every company ended up managing its own messy integrations. 
The third major flaw of these legacy solutions is that there is no single version of truth. Companies maintain redundant and frequently inconsistent information that must be reconciled for each transaction. Also, and because there is no shared visibility into the end customer, the parties often second-guess each other. Worse, they sub-optimize requirements by transacting and executing separately.
Please explain how a network platform addresses flaws.
Greg Brady: Today's multi-party network technology enables a new approach. First, the solution is designed for businesses within a trading community to work together to satisfy consumer requirements. Each individual company need only connect once onto the network, and a sophisticated permissions-based framework manages what information each organization sees and who can interact with whom in what way. The network manages common plans and provides a transaction backbone that all network members share.
Secondly, the nature of networks allows everyone to be the center of their own universe. This simplifies things tremendously. Every aspect of business, except for perhaps accounting, involves working with others. Because of this, ERP systems are useless when it comes to community collaboration as it was never designed to work with partners. On the other hand, a network provides each member with enterprise services that seamlessly connect into their business partners. 
Third, these modern networks are highly responsive, connecting trading partners, providing a single version of truth and enabling them to plan and execute together – all in real time. Networks orchestrate execution in lock-step across members by focusing on the only thing that matters – serving the end customer.
What is the likelihood that companies will abandon their existing investments and adopt this new technology? 
Greg Brady: Traditional enterprise solutions did not deliver the promised savings. More importantly, they have killed the agility of the business itself.
When it comes to ERP implementations, one size fits none. No one ever implements the vanilla version, and ERP is rigid and inflexible. The business model of buying vanilla software, modifying it to fit the business, implementing it and then maintaining the system as business needs change is no longer sustainable. Companies don't want to buy and pay to maintain software anymore. They want to pay for outcomes, which is why companies have reached a reckoning point with ERP.
Obviously, these networks change the value proposition. What is their impact on existing business models? 
Greg Brady: They're creating a new business model. Networks have shifted the focus from buying products to buying outcomes. They support a business model that allows every member to focus on delivering value.
Networks are also built upon agile platforms that can adapt to deliver outcomes despite changing business needs. Delivered "as-a-Service," networks insulate companies from traditional software headaches such as having to keep up with upgrades.
Then, there is the beauty of the "network effect," which is when all parties enjoy even greater value as more members join.
I'm sure companies face barriers to adoption because of their existing ERP investments. What is the current state of adoption for this new platform technology? 
Greg Brady: There are really two different camps today: those that want to preserve their investment in ERP and those that are already convinced that they must transition off.
For the first camp, a dual platform strategy that embraces legacy systems is often the best approach. Rather than being forced to make costly modifications to the ERP, an overlay of services from the network orchestrates business processes between functions and between companies. This lets ERP continue to exist within the confines of the organization today, but it adds agility and extensibility to partners. Companies can evolve at their own pace and minimize risk.
For those in the second camp, the network serves as a straight replacement technology. In this instance, companies start by building out the new platform as an alternative to ERP, which enables them to simplify their business and introduce agility.
Please share an example of a successful network and the value it delivered. 
Greg Brady: We are currently working with a global consumer products company that is using the dual platform strategy to gracefully transition from legacy ERP to a modern and agile network.
Another customer, one of the largest casual dining restaurant companies in the world, is in the second camp. They chose to move directly onto a new multi-party cloud platform service for planning, execution and transactions instead of implementing a traditional ERP.
Another example involves one of our partners who has deployed a tailored digital network solution for Republic of Rwanda's Department of Health to deliver lifesaving drugs to patients across the country.
From all you've said, it seems certain that this new technology gives enterprises much more agility and thus a significant competitive advantage. 
Greg Brady: Absolutely. Today, business agility is the new requirement for success. Companies are dynamically redefining their business models, their processes and the way they treat their partner community as they evolve and adapt. Organizations are relying on networks for real-time collaboration and for the information sharing needed to support business agility. Without this agility, organizations run the risk of being disrupted within their specific industry.
Greg Brady is founder, CEO and head of research and development at One Network. He founded the company in 2002 and is a renowned supply chain and technology visionary. Before that, he led i2 Technologies to high growth and market leadership for seven years, both as CEO and head of worldwide operations. Previously, he was vice president of worldwide applications marketing for Oracle and held positions at J.D. Edwards and at McCormack and Dodge.
This article was first published on SandHill.com
Essential Reading on ERP and Networks
[contentblock id=1 img=gcb.png]