This post has already been read 12234 times!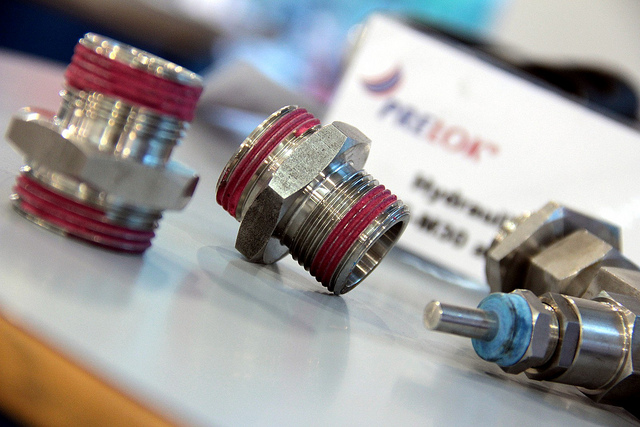 Note: This is an ongoing series of posts on new developments within the automobile supply chain, with examples of best practices.   In my last two posts, I talked about  new inventory replenishment policies and why a network model makes so much sense.
Today I want to talk about order aggregation, as this is the next logical step. Order aggregation follows immediately after a replenishment policy has established a recommended set of orders. Suppliers who ship either in truckload quantities or as part of a milk run may be requested to utilize future forecasted demand within their 830 authorizations to fill allotted space on the designated carrier. The supplier should utilize future demand from material according to priority level, e.g. a part with additional demand 2 days out should be used before demand showing due 2 weeks out. When there is a choice, the supplier should always ship the higher runner first. Suppliers not filling their allocated space are sometimes liable for freight costs associated with lost utilization opportunities. In this case pulling ahead in order to fill a truck will not result in an over-shipment penalty. Manual replenishment may be approved when it is not possible to use one of the manufacturer's designated replenishment methods.
Once order aggregation has completed and an approved set of orders exists, the "delivery signal" will show either a ship date or a delivery date. A delivery date defines when the goods are to be ultimately received by the Subsystem or Tier1 Supplier rather than being delivered to the carrier. A ship date indicates the date which the supplier should ship the goods. The Tier 2 Supplier is expected to understand transit time and have product ready for shipment in order to meet the delivery date on the schedule, inclusive of transit time.
Further, the Tier 2 Supplier is required to:
Provide visibility and control within their processes to assure that their physical shipments correspond with their customer demand. Full WIP tracking inbound to a customer's manufacturing operation is a standard requirement which could extend to include WIP tracking within a manufacturer's facility.
Run capacity planning inclusive of the typical contractual requirement to flex throughput in order to meet either a 20% week to week net schedule increase or a 20% cum increase over the period authorized under the 830 release.
Collaborate with the plant Materials Representative in real time if unable to meet the replenishment schedule. Query the Supply Network and be prepared to supply the following information:

Date the parts will be available
Plan to get back on schedule and resolve any delivery issues including resources, transportation, material, and capacity
Determine whether an established window will be missed or a release schedule cannot be met. Determine whether an expedited shipment would be necessary
Collaborate with the Subsystem or Tier 1 supplier to obtain approval for the mode & carrier chosen. If the Tier 2 Supplier is responsible for the scheduling issue, then in many cases the freight would be shipped "PREPAID" with the Tier 2 Supplier choosing the logistics provider. In this situation the Tier 2 Supplier is responsible for tracking the in-bound freight to their customer, and providing shipment status visibility to the plant Material Representative
A Tier 2 supplier may be held responsible for customer downtime and other associated costs (i.e. premium freight or charter costs) due to their inability to meet delivery requirements, in accordance with the purchasing terms and conditions. If a Tier 2 Supplier is behind in their ability to meet a required Cum, a typical scenario would be that the subsystem or Tier 1 supplier would expect the supplier to have the Cum caught up by the Monday following the authorized lead time to produce the parts.
Given these exacting requirements, every automotive supplier needs to consider the advantages of the newer network-based architectures. These types of requirements are becoming common in every supplier contract. It is not possible to comply with these requirements, as listed above, without considerable expense, inefficiency, and inevitably discrepancies and penalties.
Most manufacturers will strive to produce one common material planning and logistics evaluation that can be used by both the suppliers and customers throughout the product life cycle, including the early development phases. As mentioned earlier the MMOG guidelines are popular in the automotive supplier space and are sometimes prescribed by the customers onto the suppliers as a supplier self-assessment tool.  In order to drive both compliance and performance to new levels, a better approach should be considered.
If you'd like to know more on this and related subjects, I recommend you read the new Automotive Inbound Supply Best Practiceswhitepaper. It's an incredibly comprehensive deep dive of what automotive suppliers are being asked to do, and it provides a clear road map for how they can achieve it. I think you'll find it enlightening and useful as a practical guide to improving your business.
Latest posts by Greg Brady
(see all)