This post has already been read 10580 times!
Looking ahead, it is clear that competition will drive the formation of value added networks as well as supply chains differentiated by product and region. R&D will continue their trend of outsourcing to contract research organizations (CROs) and the manufacturing of medical devices and pharmaceuticals will also continue their shift toward outsourcing; for example, pharmaceutical contract manufacturing organizations (CMOs) are expected to grow from USD 32 billion in 2011 to USD 60 billion by 2018 (Scrip Insights 2012 and Morrison 2012)
Supply-chain visibility is an important if not essential enabler for the more advanced outsourcing approaches; therefore, IT investments and outsourcing must be considered simultaneously. Differentiated operating models with a broader spectrum of service providers are being designed based on product characteristics; For example, in specialties there is an increasing build-up of ownership (chain of custody) down to the point of application (direct-to-hospital/ pharmacy).
In future posts I'll continue to discuss the changing pharma supply chain, but if you can't wait I suggest you download the report, The Top Ten Trends Transforming the Pharmaceutical Supply Chain.
---
Recommended Posts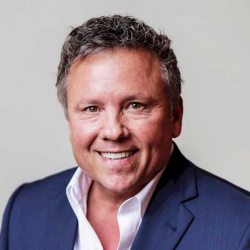 Latest posts by Bruce Jacquemard
(see all)