This post has already been read 28024 times!
Many companies in the pharmaceuticals sector are facing a challenge; they must decide if, when, and to what extent they should develop a direct-distribution channel to the end consumer.
Sales of products in the OTC category have been growing faster than other pharmaceutical products in the past few years. Products catering to the consumer desire for private health monitoring are emerging; for example smartphone apps and add-on devices allow testing and digital recording of blood sugar values for diabetic patients.
The internet is an increasingly important channel for consumer health information; it is estimated that 42 per cent of the adult population rely on social media for health-related consumer reviews on medications, treatments, physicians, hospitals and insurers (PwC 2012).
Changes in the prescription drug segment towards a more consumer- or patient-oriented supply chain are on the horizon. In the US, direct-to-home delivery schemes of prescription drugs for patients with chronic diseases are a cost-effective reality. And the increase of tele-medicine and home care will drive the need for home delivery of drugs.
Considering the growing direct-to-consumer segments, online information services and tele-medicine capabilities, manufacturers in the life sciences sector have to determine whether they want to develop their own e-commerce operation and, if so, whether it should be organized by establishing their own fulfillment capability or by distributing their products via a third-party or 3pl/4pl platform.
In future posts I'll continue to discuss the changing pharma supply chain, but if you can't wait I suggest you download the report, The Top Ten Trends Transforming the Pharmaceutical Supply Chain.
---
Recommended Posts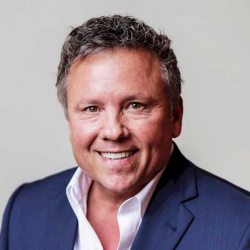 Latest posts by Bruce Jacquemard
(see all)