This post has already been read 10356 times!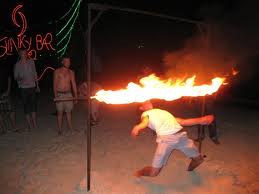 Are your supply chain operations unable to efficiently respond to unending changes, disruptions and exceptions? A chief cause of sub-optimal supply chain performance is the time it takes to share information among partners, which creates long lead times. Lead time is the amount of time supply chains have as a buffer to protect against stock outs, communication problems, re-plans, and inventory accuracy issues. Reducing or eliminating this time is very important to the flow of supply chains and it creates a competitive advantage. Faster lead times means lower inventories, lower costs, and the right stocks at the right places – and most of all, achieving higher customer satisfaction.
So how can you reduce them?
I want to announce an upcoming webcast that addresses this very question.  In "Reducing Lead Times in Consumer Products Supply Chains". Gene Tyndall, Executive Vice President, Global Supply Chain Solutions at Tompkins International, and Richard Dean, Chief Marketing Officer of One Network Enterprises will  share how demand-driven technologies and processes can  dramatically lower lead times and improve supply chain performance.
Register at  the link here. Enjoy!
Latest posts by Aaron Pittman
(see all)