This post has already been read 14367 times!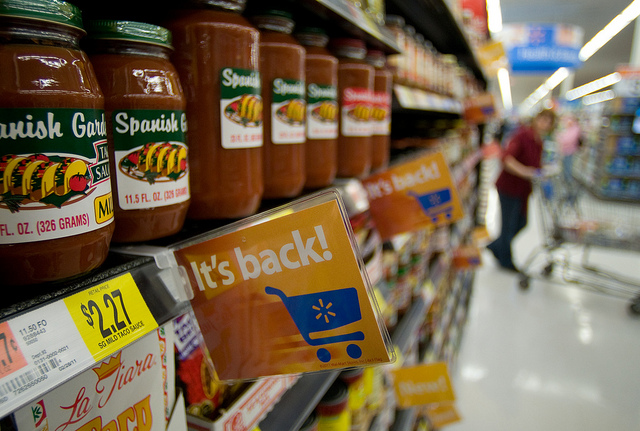 Note: This is the next installment in an ongoing series that explores shelf-connected supply networks. In the first post, I asked whether a shelf-connected system was possible with traditional ERP systems. In my second post, I  discussed how new approaches to forecasting processes are required in a shelf-connected world. 
Today's cloud platforms can support the advanced forecasting methods we've discussed in previous posts, but the best ones go step further, by enabling both planning and execution in a seamless transactional flow. The result is there is no disconnect between planning to do something and then actually doing it! This disconnect has been limiting the success of these more advanced forecasting methods for many years.
With full execution control, is possible to actually reallocate both mix and volume for product that is in motion during replenishment, which is especially important given that we are now able to react to store level inventory and POS data updates within physical shipment lead times based on today's rapid replenishment programs.
Furthermore, while the goal in forecasting is to reduce variability and forecast error, we all know it cannot be completely eliminated. With full execution control, any remaining forecast error can be managed in such a way that minimizes its impact on customer service levels as well as replenishment costs, without over-investing in inventory.
Given the availability and accuracy of store and daily data from retailers such as Walmart, market leaders are moving forward and planning at both a store and daily level. A couple of examples as to how and why certain CPG companies plan to move forward are as follows:
From a retailer or manufacturer's perspective, many are executing store-level replenishment or shipping to retail DCs by leveraging a cross-dock schedule. Typically they had been forecasting using store-level shipments or orders, or alternatively planning was done at an aggregate DC level. Today with the availability of store-level POS data and technical ability to generate store-level forecasts with low error rates, along with optimized replenishment plans, companies are able to trade-off between service and inventory levels. Promotional events and holidays become much easier to optimize, particularly if there are multiple store deliveries per week.
Their supply network is not yet structured to perform store-level replenishment, but they still want to take advantage of the new technologies and improve DC-level forecasts based on insights and information available only at the store level, including consumer behavior and store inventory. Demographic data is extremely valuable at the store level and is a must for accurate modeling in high mix and volume scenarios. Accurate store inventory data is required to forecast shipments with low error rates. Using store-level forecasts and inventory plans we can improve DC-level forecasts, planned assortments, and inventories.
In my next post, I'll discuss why traditional solutions struggle to replenish in an demand-driven environment. In future posts I'll also explore how the approach to collaboration, and S&OP processes differ in a shelf-connected system. If you're impatient, I suggest you download the new white paper: Is your supply network really shelf-connected?
Latest posts by Greg Brady
(see all)