This post has already been read 11128 times!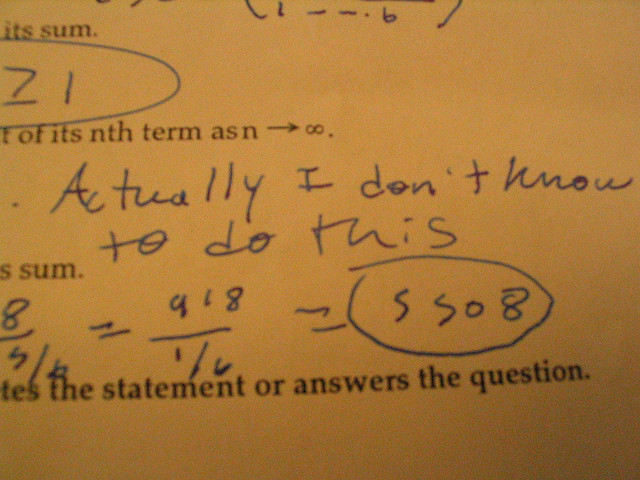 I can still remember how excited and proud I was when I presented my Mom an autographed copy of our book, "Flowcasting the Retail Supply Chain  For those of you who don't know Betty Doherty, she's a word wizard – loves to read and even dabbles with writing her own poetry.
I knew then, that Mom would read the book.
A couple of weeks after she received her gift I got her feedback.  To paraphrase, she said,…"It was good, but to be honest, I'm surprised how simple the math is.  I thought it would be more sophisticated and complicated".
I could tell that she had expected more and was a little disappointed.
But, you know, usually there's a nugget or two of wisdom in any feedback and this was no different.  While I've always considered my Mom to be brilliant, the more I reflected on her assessment the more I've come to realize that, when it comes to Flowcasting, she's guilty, like most people of…
Doing the math.
Most professionals that we talk to – be they retailers, consultants, solution providers – really don't understand Flowcasting.  They think they get it, but are really only focused on doing the grade 3 math that Flowcasting employs.
As Aldo – my Mexican colleague and early Flowcasting pioneer, says, "Flowcasting is not a supply chain solution, it's a business solution".  Aldo is right.
Flowcasting, at its core, is the fundamental transformation of the retail supply chain, from consumption to origin – orchestrating the entire network and all inter-related processes to the consumer, regardless of the supply method.
This includes changing the entire mental model of the retail supply chain so that:
A single, time-phased forecast of consumer demand is developed for all selling locations (physical and virtual)
All planned shipments are calculated for the resulting flows from source to consumption to meet this sales forecast for an extended planning horizon, say 52 weeks into the future
Everyone in the entire network can see a clear projection of the product requirements, including suppliers who are receiving a rolling supplier schedule of expected purchases by product/locaton
Suppliers use the schedule to plan raw materials and produce to the schedule, even for projected promotional volumes
A single order lead time exists between retailer and supplier and all orders are created at this lead time – yes, even for promotional volumes. Furthermore, these order lead times are short (7 days or less), regardless of where the supplier is located
Regular, seasonal and promotional volumes are all planned using a simple process – that is, to forecast expected sales and flow product to meet sales and time-phased planogram changes at store level
Silence is approval, as a concept and a discipline, replaces the current infatuation with collaboration, thereby ingraining in people that collaboration is truly exception based and rarely needed
The projections are seamlessly converted to the language of the business (sales $$, cube, capacity, etc) and used to gain control of how the business is doing
The retail supply chain is managed like an inter-connected network of businesses, working as one
It's quite a transformation and a journey to say the least.  But it's a journey worth embarking on.  Your supply chain will be laser-focused on meeting and delighting the needs of your customers, all while working in harmony with your supply chain partners – both internal and external.
But, make no mistake, a journey like this requires a little more than grade 3 math.
It demands hard work.  And it requires an approach that teaches the easy stuff – the basic math – while primarily focused on changing the mental model.  Any approach to changing mental models needs to reek of process design, education, labs and pilots, training, and coaching.
Take supplier lead times, as an example.  Most retailer/supplier relationships have excessive lead times.  But the visibility provided by Flowcasting allows the retailer to educate and help a supplier understand that long order lead times are not necessary.  After all, what lead time does the retailer get from their customer?  Zero.
Educating and demonstrating how the Flowcasting process seamlessly integrates a retailer and manufacturer, resulting in drastically shortened lead times is work.  It requires emphasis on changing the supplier's mental model.
But it's worth it and makes both companies more competitive and responsive to the consumer.  And this is not pie in the sky – we've had clients reduce lead times by 50-70% and have North American retail clients with Offshore lead times of 40-60 days, compared with the 160-180 day lead times that are typical.
Unfortunately, most teams spend their time on the grade 3 math and hooking up the systems to support it – rather than on the business processes and underlying models that support those processes.  And the implementations and transformations (or lack thereof) suffer as a result.
You have a choice.
You can either do the math.
Or you can change the mental model and Flowcast.
Latest posts by Demand Clarity
(see all)