This post has already been read 12156 times!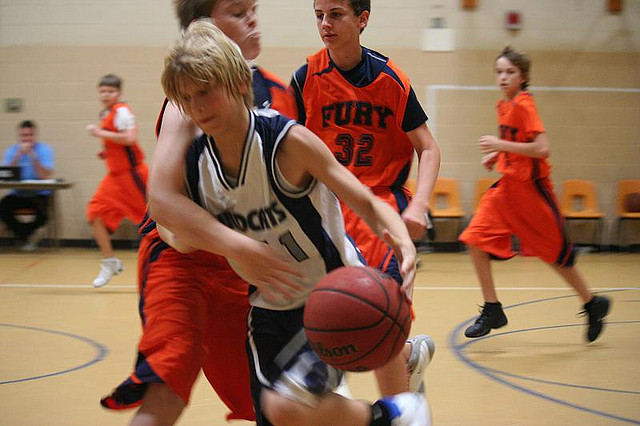 In January 1971, Fordham University Rams played an NCAA basketball game against the then mighty University of Massachusetts Redmen team.  The game was played in Amherst, at the legendary arena known as the Cage.
UMass, at the time, was almost unbeatable and hadn't lost a game at The Cage for almost 2 years.  They were led by none other than the famous Julius Erving – Dr. J – who would go on to a Hall of Fame career in the NBA.
On paper, Fordham had no chance.  They were coached by Digger Phelps, a scrappy coach who was also known for his innovative thinking and his ability to change his approach.
From the opening buzzer the Rams did something almost unheard of.  They played a full-court press from the get go.  After scoring, they pressed UMass and made them very uncomfortable for the whole 94 feet.  Unbelievably, they played the entire game like this.
Despite being heavy underdogs, Fordham beat their highly ranked opponents 87-79.
Most pundits and basketball coaches dismissed the result as a fluke.  One guy, however, didn't.  The only person who learned the real lessons from that game was a skinny guard on the UMass team named Rick Pitino.  He was mesmerized by the full court press.
Eventually Pitino became head coach at a number of programs over the years, most notably at Louisville where the Cardinals won the national championship in 2013.  Pitino would never forget what he learned that night.  The full court press would become a staple of Pitino coached teams.
Pitino is one of the few coaches in college basketball who trains for and employs the full court press regularly.  Full out running, very little stops and complete conditioning to execute the press are trademarks of his coaching sessions.
That night, Pitino shifted his philosophy.
There is a similar seismic shift in philosophy in supply chain planning happening as we speak. 
If you think about it most collaborative efforts in supply chain planning are focused on the outputs of independent plans.  Efforts like ECR and Collaborative Planning Forecasting & Replenishment (CPFR) are primarily focused on reviewing and reconciling the outputs of each organizations plans.
Consider CPFR, probably the poster-child of all the collaborative initiatives.  In CPFR, a retailer and manufacturer develop individual plans and then spend considerable time, effort and cost in attempting to reconcile these plans.
For example, many collaborative tools depict two independent forecasts on the same screen.  Each forecast derived by the respective organizations.
Two forecasts? You're smarter than that! You know that the retail supply chain should only have one forecast – consumer demand.  Everything else can and should be calculated from that.
The seismic shift is that early retail and manufacturer pioneers have come to the startling conclusion that they are really working as one.  With a single, joint plan and a single planning process.
Of course, we're talking about Flowcasting.
Instead of collaborating on the outputs of each other's plan, they are collaborating on the inputs to THE plan.
Let me say that in a slightly different way.  They are collaborating on THE plan!
This is possible because of a single cross-enterprise solution and process. A solution that is easy to use, cloud based, scalable and translates a single, jointly worked consumer forecast using agreed upon inputs into the demand, supply, and flow plans for the entire supply chain – for an extended planning horizon of 52 weeks or more.
One plan + Managing Inputs vs Outputs + One solution =
A seismic shift in philosophy.
Latest posts by Demand Clarity
(see all)