This post has already been read 11032 times!
I was just with one of the leading global pharmaceutical company yesterday, and once again I was struck by how quickly the pharmaceutical supply chain is changing. I've already touched on elements of this before (and a new report here on Intelligent Control Towers for Pharmaceutical and Medical Device Supply Chains), but today I want to describe one of the main underlying causes of this transformation.
The rise of OTC and Generics
The market for Over-the-Counter (OTC) medicines is now forecast to outgrow the total current pharmaceutical market. World revenue for OTC medicines could reach $80B US by the end of 2014, supported by the trend for drugs to move from prescription to OTC.
Competition from generics coupled with pressure from expiring patents have flattened or decreased the top-line potential of many branded pharmaceutical business units. It is estimated that $220B in sales are at risk from patent expirations between 2013 and 2018.
From a supply chain perspective this means that like most other industries today, pharmaceutical distribution channels must address the increased usage of online ordering and direct-to-customer delivery processes.
Reaching the end-consumer matters more than ever
Thus, many companies in the pharmaceuticals sector are facing a challenge; they must decide if, when, and to what extent they should develop a direct-distribution channel to the end consumer.
Sales of products in the OTC category have been growing faster than other pharmaceutical products in the past few years. Products catering to the consumer desire for private health monitoring are emerging; for example smartphone apps and add-on devices allow testing and digital recording of blood sugar values for diabetic patients.
The internet is an increasingly important channel for consumer health information; it is estimated that 42 per cent of the adult population rely on social media for health-related consumer reviews on medications, treatments, physicians, hospitals and insurers (PwC 2012).
Considering the growing direct-to-consumer segments, online information services and tele-medicine capabilities, manufacturers in the life sciences sector have to determine whether they want to develop their own e-commerce operation and, if so, whether it should be organized by establishing their own fulfillment capability or by distributing their products via a third-party or 3pl/4pl platform.
What do you think? What other causes or trends have you identified?
Read the white paper Intelligent Control Towers for Pharmaceutical and Medical Device Supply Chains for more in depth information and advice on this topic.
---
Recommended Posts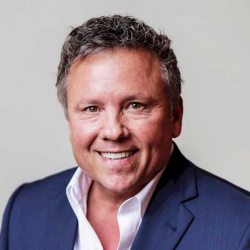 Latest posts by Bruce Jacquemard
(see all)