This post has already been read 5060 times!
How COVID-19 is transforming business and making direct-to-consumer (D2C) supply chains a necessity
With retail storefronts under siege, the smart move for manufacturers is to strengthen consumer-direct channels.
Let's talk about how you can use network-based strategies to protect your business, better match supply and demand, increase real-time responsiveness, and enable world-class logistics execution capabilities down to the last mile. All of this will improve service levels, create a great customer experience, and increase loyalty and market share.
COVID-19 has had a huge impact on retail. But it's not over. Retail foot traffic will be down for the foreseeable future, so companies need a plan B. -Joe Bellini
Click To Tweet
Is it possible to move to smaller order quantities and actually decrease costs at the same time? Yes, as long as real time network visibility and collaboration are used to reduce variability for all trading partners and eliminate information lead times across all tiers and echelons in your supply chain.
How COVID-19 is Changing Business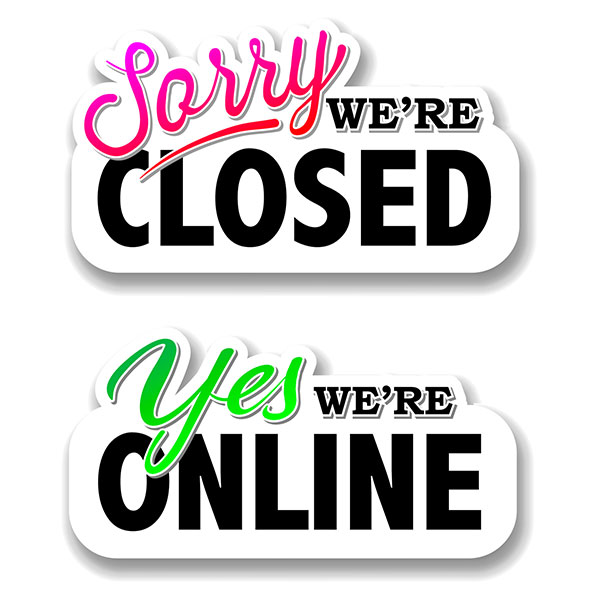 Consumer-driven needs and behavioral shifts have generated a rapid and ongoing shock to most supply chains since the start of the COVID-19 disruptions. This is causing many companies to re-evaluate the architecture of their supply chains, to adapt to current conditions and mitigate future vulnerabilities.
This shift has also created structural change in our supply chain networks that will change business processes as well. In many cases, these new processes will become permanent across industry sectors over the next two years. For example, buying behaviors which may have taken a decade to evolve in normal circumstances have been forced front-and-center by virus-related restrictions.
Government mandated quarantines have driven a global increase in ordering food, groceries, pharmaceuticals, and other essential needs online. Even for non-essential goods, businesses have seen an enormous surge in ecommerce. Where consumers would ordinarily have gone to a local retailer, the transaction has shifted on-line or direct from the manufacturer.
Recommended: The Consumer-Direct Strategy – Bypassing Retail
Forbes notes that there has been 146% increase in all online retail orders in North America, and that, "ecommerce and online retailers' supply chains, order management, and fulfillment systems are all being tested by the triple-digit order and revenue growth going on today."
While some consumers will revert to old habits as the situation normalizes, the longer pandemic behaviors persist, the larger the fraction of consumer spending that will remain permanently locked in newly expanded direct-to-consumer channels.
Accenture reports that "much of this new e-commerce activity has been from new users. COVID-19 will permanently change consumer behavior. Consumers' attitudes, behaviors and purchasing habits are changing—and many of these new ways will remain post-pandemic. The trend toward digital commerce is expected to continue post-outbreak with consumers reporting that the proportion of instances they shop online will increase from 32% to 37% after the outbreak, illustrating the clear need for a substantial increased investment in this channel."
The trend toward digital commerce is expected to continue post-outbreak with consumers reporting that the proportion of instances they shop online will increase from 32% to 37% after the outbreak. -Accenture
Click To Tweet
At One Network Enterprises, we are experiencing surging volumes across our food retailing, healthcare networks, 3PL's, and overall direct consumer delivery activities.  In some networks, unit, order, and transactional volumes have increased over 100% in just the past few months. We have boots on the ground in just about every industry across every geography giving us a first-hand view as to what is really happening within supply chains and supply networks across the globe.
Networks are Flexible, Resilient and Scalable

Over 30% of retail food in the US moves across our network. The volumetric increases the past few months have been unprecedented. And our Network up-times continued to perform at 99.99% as the supply network architecture we provide for our customers is designed for resiliency, security, and performance.
Resilience, flexibility and sourcing strategies need to be built into the fabric of the network software that is planning and executing to fulfill demand across the network. As you've probably seen with your own eyes while looking for items at retail stores or trying to order on line, this capability was not in play for certain manufacturers who probably thought their ERP systems would see them through.
Recommended: The Consumer-Direct Strategy – Bypassing Retail
Of course, certain industries have been hit hard with slowing demand due to the virus, such as our restaurant food service sector. But even there the power of the network ecosystem was evident in that we turned a couple of dials in the software and the entire supply network from the carriers and distributors upstream through the producers and suppliers was able to adjust to the new demand profile in real time. In times like these where working capital becomes a key focal point for certain sectors, the ability to adjust plans and schedules in real time is vital.
Specifically, for our automotive, high tech, and industrial sectors, there have been slowdowns, but many now understand that the old hub-and-spoke solutions from ERP vendors have never enabled a nimble network-based trading ecosystem.  We are finding a strong appetite from many companies whose businesses have slowed to invest in supply network infrastructure during the slowdown – since the capability will be a significant market advantage once the economy fully recovers.
New Dominance of the Direct-to-Consumer (D2C) Channel
While there are important variables to consider across tiers in the supply network, front and center during the past few months has been the ability to respond to single item demand generated by the "at home" consumer along with the associated last mile delivery. For example, the ability to respond to the recent demand increase for home delivery of food, grocery and pharmaceutical orders.
With the surge in delivery demand, we've seen fleet capacity increases of 20 to 30%. A multi-party planning and transactional network can handle that quite easily. -Joe Bellini
Click To Tweet
A real time demand and supply network with over 90,000 participants ranging from carriers to retailers to 3PL's to manufacturers to suppliers has the ability to flex capacity to execute on the surge in delivery demand. Fleet capacity increases of 20 to 30% can easily be achieved through this type of multi-party planning and transactional network.
Whether you need medicine delivered same day/next day or you want to support your local restaurant though home delivery, those capabilities are made available in a very cost efficient and effective manner. Basically, all the capabilities that enable the entire network to provide the highest levels of customer service at the lowest possible cost are fully extended to the consumer through our demand driven logistics capability.
In my next post, Consumer-Direct Strategy Part 2, we will look at how to achieve economies of scale with single item demand. Yes, it is possible! We'll also look at optimizing the entire supply network, how to think about planning and execution, and more. Stay tuned.
I will also be discussing these topics and more in detail on an upcoming webinar. I highly recommend signing up if you want a glimpse into the future of business and supply chains, or if you are highly dependent on retail. We'll cover how business is changing, the impact on supply chains, and how you can get closer to the end-customer to boost your resilience with the Consumer-Direct Strategy.
Latest posts by Joe Bellini
(see all)