This post has already been read 7737 times!
Challenges and Opportunities in the Foodservice Supply Chain
Is there any supply chain more important than the foodservice supply chain? It supplies us with the very material that makes up and fuels our bodies. So how healthy is the food supply chain, and what can we learn from it?
Food Logistics magazine reports on a survey conducted by HAVI Global Solutions and Technomic which provides some answers. There are some interesting findings on the challenges being faced and some clues to what makes for a successful foodservice supply chain.
Challenges in the Foodservice Industry
The foodservice industry is facing its own challenges, shifting consumer preferences are a big one, organic, local and gluten-free have shaken things up considerably. Consumer tastes are more diverse than ever. And of course, there's government regulation, particularly the Food Safety Modernization Act which requires the industry be more vigilant with regards to food safety.
Many of these challenges are out of the hands of foodservice companies.
The Food Logistics article notes that logistics is also a big concern, with distribution costs up across the board. That's not surprising, as many industries are grappling with the same challenge.
The maturity of the supply chain and its integration strongly affects performance...
Click To Tweet
One of the points highlighted is that the maturity of the supply chain has a strong influence on performance (except in fast food which has unique problems). "Maturity" in this context refers mainly to the degree of integration among the various supply chain functions and departments.
Less mature, less connected and integrated supply chains are struggling to compete with the more integrated ones.  It's in this realm that foodservice companies can begin to take control of their supply chains and manage them more effectively.
Opportunities: Communication and Collaboration
One of the most interesting and profitable takeaways is that collaboration is absolutely critical. Food Logistics reports that
"…collaboration among the supply-chain, culinary and marketing departments is becoming more critical to improving performance. Key elements are: collaboration culture and frameworks; forecasting sophistication; and near-real-time visibility into changing conditions. … And as collaboration increases—with internal functions like marketing and finance and with external partners such as suppliers and distributors—the supply chain evolves to encompass more capabilities."
Source: How Agile Are Today's Foodservice Supply Chains? FoodLogistics.com
I think the last part of that is especially important. Collaboration within the four walls of a company is important but trivial compared to collaborating with your external partners such as your suppliers and distributors. (This goes to the point mentioned in my article on "the edge effect", where often the real obstacles and value lies not within the enterprise, but at the intersection of enterprises.)
"The best in class collaborate with all supply chain partners… When they take a collaborative approach, there tends to be more information shared among business partners, which leads to a reduction in waste (cost) and better service when the product is at the right place at the right time at the right cost."
Cullen Andrews, vice president of national accounts at Dot Foods, Inc.
Collaboration (and visibility) is crucial to all companies, not just in foodservice, because the real world is not static, it's in constant flux. It's the ability to respond rapidly to those changes that determines success. As the article notes: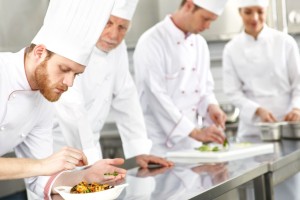 "While the big chains' supply-chain managers can check off an impressive list of capabilities, we're seeing a paradigm shift in the definition of supply-chain maturity; the drive to success is no longer focused on cost, but on collaboration, agility and adaptability."
The article goes on to note some examples of collaboration among foodservice companies and their partners. For example, one distributor is now preparing dedicated and isolated pallets of raw chicken for its foodservice customers, to minimize health risks. Another food company prepares pallets in its warehouses to help customers cross dock.
There's a lot more in the article and I encourage you to read it.
Healthy Diet of Data: Uniform, Accurate and Real Time
One of the key takeaways is that sharing uniform, accurate and timely data, is critical to enabling end-to-end supply chain visibility. This is where a real time, multi-party network excels. Also, sharing information not only about the usual supply chain events, but about processes and activities, can lead to significant opportunities for collaboration in other areas that help both parties reduce costs and speed up the supply chain. A multi-enterprise social network can be a great catalyst to exactly that kind of communication.
It might be profitable to consider what your partners can do for you to make your job easier; and most importantly, what you can do for your customers to ease and enrich their lives.
References
"How Agile Are Today's Foodservice Supply Chains?" Food Logistics Magazine
Essential Resources
[contentblock id=4 img=gcb.png]
Save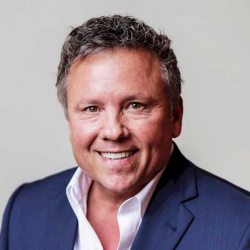 Latest posts by Bruce Jacquemard
(see all)