This post has already been read 12668 times!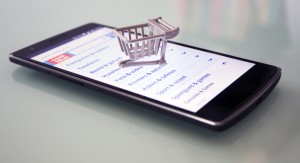 We've discussed the Titans in terms of the individual categories of Omnichannel, Customer Centricity and Cross Border Commerce. Now it is time to bring it all together in a list we call "The Titan Challenge" – combined performance in all three categories.
The opportunity in crossborder commerce changed dramatically with little notice when Alibaba initiated Tmall Global in 2014, after the Chinese government established free trade zones late the previous year to ease the importation of individually addressed packages such as common in eCommerce. One well known success story is that of Costco who launched on Tmall in 2014 and were shocked when Singles Day revenue hit $3.5 million.
Amazon – The online retailer, marketplace and 3PL services provider rides its first place ranking in customer centricity and second place in crossborder commerce to lead the Titan Challenge. We expect within the next few years Amazon to acquire a distressed major retailer at a bargain basement price and you will see them climbing the ranks of omnichannel retailers too.
Alibaba – The behemoth of the largest eCommerce market in the world finishes second on the strength of their clear dominance in crossborder commerce. Expect more evidence of Alibaba's global ambitions in 2016 and 2017.
Costco – In a mild upset the popular warehouse club leverages its healthy omnichannel profit margins, great customer relationships and success on Tmall to edge out one of the Titans.
Walmart – The retail giant is also a Titan for good reason. However, 2015 holiday results show they are not immune to the challenges facing all retailers in this "tech" industry.
Apple – The most consistent performer in all out rankings.
Nordstrom – Another consistent performer in our rankings and a number two finish in Customer Centricity.
Starbucks – Earned this position with high ranking in Omnichannel and Customer Centricity, combined with a clear understanding that retail is now a "tech" industry.
Sephora – Strong omnichannel execution and technology and now emphasizing Crossborder Commerce utilizing Borderfree.
L.L. Bean – The hiring in 2015 of a Yihaodian executive as the new CEO demonstrates the firms commitment to the crossborder opportunity and the famous customer centric ethos cinches their position in the Titan Challenge.
REI – A great app and the customer focus to execute their omnichannel strategy garners the final spot in the Titan Challenge.
Now it is time for you to "Respond to the Titans". You need to be customer centric. You need a clear and executable omnichannel strategy. And you need to take advantage of the huge opportunity in crossborder commerce. I discuss the reasons why in my video "The Titans: Alibaba, Amazon & Walmart: Game Changing Strategies: Time For YOU To Respond".
Omnichannel, Customer Centricity and Crossborder Commerce are not 3 distinct areas, but rather, parts of an integrated strategy addressing the opportunities and threats in the tech era of retail, as well as CPG, manufacturing, distributors and wholesalers, and logistics and transportation service providers. A NextGen supply chain will provide the infrastructure to help tie it all together.
Latest posts by Jim Tompkins
(see all)