This post has already been read 9682 times!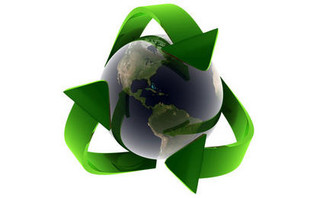 Note: I'm passing along the analysis of Chris Ferrell, Director of the Tompkins Supply Chain Consortium. Today, he weighs in on Walmart's new report on global responsibility and sets the stage for how the world's largest retailer is responding to challenges in this area.
– Jim 
With summer upon us, it's time for a little light reading. I just picked up a copy of the 2013Walmart Global Responsibility Report or, as I like to call it, Fifty (Billion) Shades of Green.
The 172-page report covers sections on Social, Environmental, Company, and LocalResponsibility, along with tracking the giant, worldwide retailer's progress against commitments made in 2012. (You can see the full PDF report by Walmart here.)
The entire report marks a level of corporate transparency that would have been nearly unthinkable even 10 years ago.
I find it significant that, in a document with 45 separate sections covering such a broad range of topics, more than 10% of the total report is allocated to the subject of ethical sourcing. It is, in fact, the first item discussed.
When you read about Walmart, it can be difficult to wrap your mind around the corporation's sheer size: $469billion in annual revenue, approximately 9,000 stores in 15 different countries, the world's largest private employer, and the list goes on…
When the company is this huge, it's not difficult to find critics taking exception with both policy and practice – organized labor, small business owners, and environmental regulators come to mind.  Yet for a company that is famously proud of its frugality and was built on the motto, "Always low prices. Always," it's rare for the retailer to be associated with reports on this subject.
I truly believe Walmart is coming to understand and embrace its role as a positive force for change.
Just this week, Walmart CEO Mike Duke announced that his company has instituted a zero-tolerance policy regarding unsafe factory conditions among contractors and sub-contractors and plans to increase auditing, training and third-party structural inspections of factories making its apparel in Bangladesh.
What are your thoughts on Walmart's latest commitments to ethical sourcing and protecting the environment? How will suppliers and the public react?
More resources:
Read: Creating Sustainable Companies, How Walmart is doing more than "rolling back prices"
Read: Your sustainability checklist
Read: Supply chain sustainability…are you ready for more scrutiny and regulations?
Read: Supply chain sustainability….change on the horizon
Download the paper, 'Why Sustainability Matters in Your Supply Chain.'
Latest posts by Jim Tompkins
(see all)