This post has already been read 12171 times!
It's been awhile since we've covered supply chain control towers, and I thought it would be a good idea to revisit the topic, as there has been some really interesting research published over the past few months.
First–Nucleus Research released its 2015 Value Matrix: Supply Chain Control Towers. If you haven't done so already, I suggest you read the whole thing. Below I've included a sneak peak at the outcome: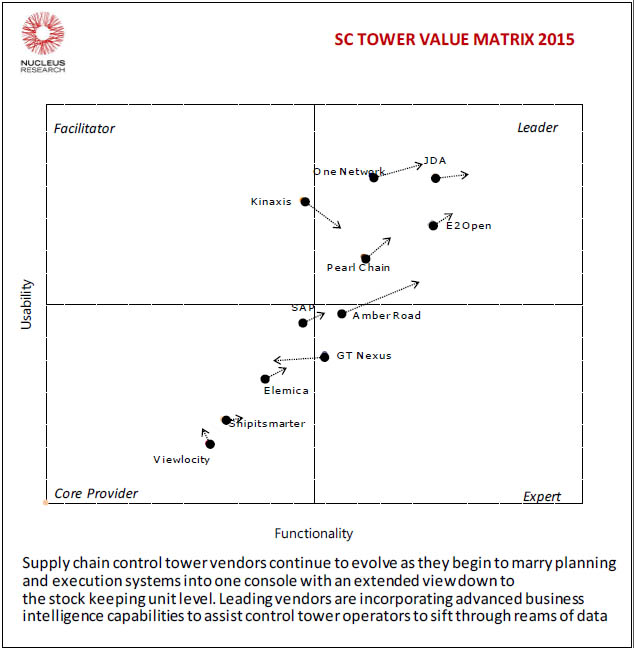 There's also the popular white paper: "The Truth About Supply Chain Control Towers", which, although two years old, has proved to be extremely prescient and relevant to anyone who wants a good entry point to dive into the subject.
Finally, SCM World just released an interesting report (gated) on the "The Future of Supply Chain", based on responses from more than 1000 supply chain leaders around the world. Although it doesn't discuss control towers explicitly, the same themes of visibility, automation, and rapid sense and response capabilities are present throughout.
The truth is, supply chain leaders are still struggling to manage through a tangles mess of legacy systems  with outdated architectures. As long as that is a case, control towers will remain a hot topic within supply chain, and software vendors will continue to sell solutions with that badge, even if behind the scenes their systems' ability to deliver vary wildly.
Save
Latest posts by Greg Brady
(see all)