This post has already been read 22651 times!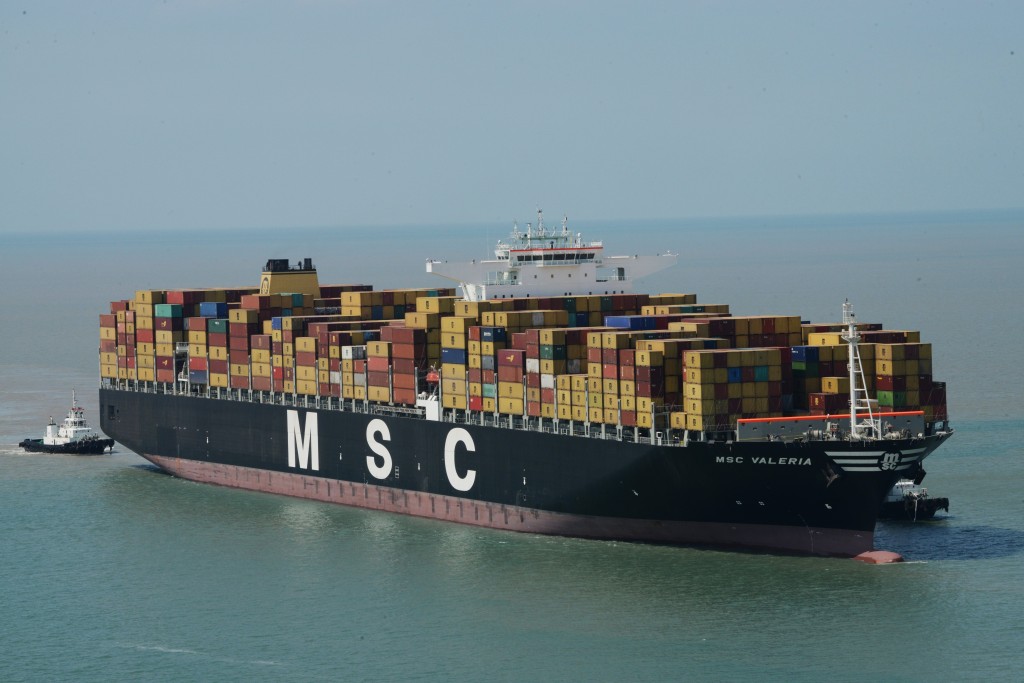 Last month the world's largest container ship, the MSC Oscar, set sail from a South Korean shipyard. It's hard to comprehend just how large the ship is….here are some examples of what it can carry:
19,000 shipping containers
39,000 cars
117 million pairs of sneakers
900 million cans of dog food
Over at  vox.com there's a great article that describes the MSC Oscar, along with an interesting discussion about how and why shipping containers got so huge. Essentially, larger boats mean lower prices per container, which means lower prices for the consumer.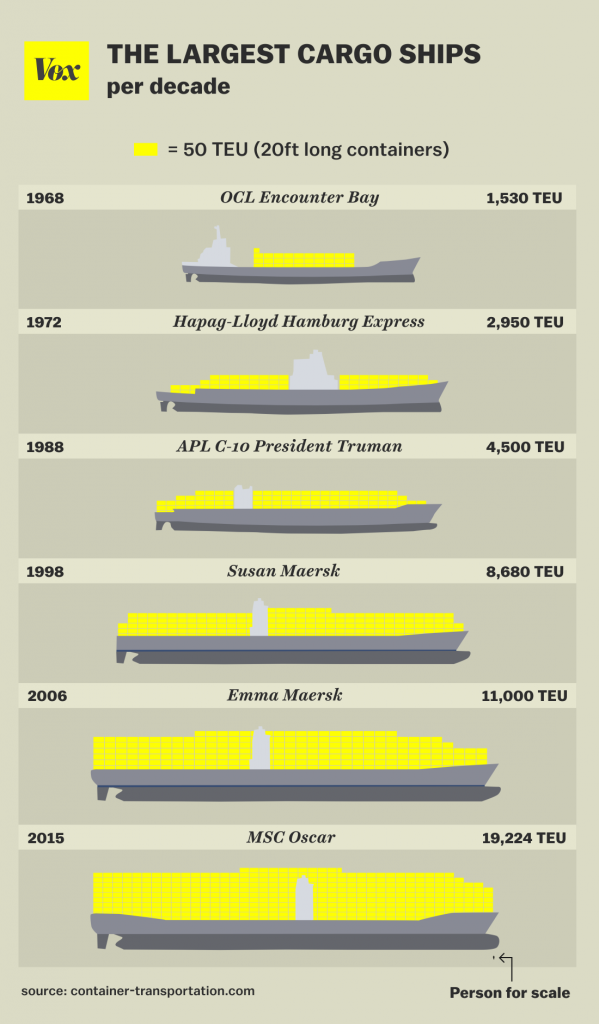 To accommodate these boats, ports have been rebuilt, and dockyards and equipment have had to be modified or even invented. These massive ships are also behind the current project to widen the Panama Canal. Yet even after the canal is widened it still won't be able to fit the Oscar! The Vox article also has a nice discussion about how container ships transformed the world economy.
This reminds me of our most popular post from last year, "6 Maps that Explains Global Supply Chains".
If you're interested in the future of supply chain, I also suggest you read the whitepaper, Supply Chain's New World Order", which discusses cloud platforms, S&OP, and why a holistic approach is needed for supply chain management.
Latest posts by Aaron Pittman
(see all)