This post has already been read 19985 times!
What we really need to combat uncertainty, volatility, and disruption in global supply chains
The term "supply chain" only scratches the surface of the full intricacy of the order-to-delivery process. Most organizations outsource various supply chain functions to focus on their core capabilities, improve costs or expand their global footprint. For every transaction, several external parties collaborate on a variety of services, from manufacturing to warehousing and distribution to shipping and last-mile delivery.
While this has several benefits, including access to superior, specialized resources, it also implies that supply chain planning and execution will inevitably become a group effort. With that, the concept of a supply "chain" has become largely obsolete, as B2B ecosystems or networks have fundamentally reshaped how we do business today.
Fulfillment is becoming increasingly global across a volatile market, with rising client expectations. Add to that uncertainty, disruption, changing rules and regulations, customs procedures, unprecedented inflation rates, conflicts, and other issues that are all present in international supply chains.
"While visibility is great, your supply chain network is only as good as what you can do with it." -Peter Nilsson @onenetwork
Click To Tweet
To address these various problems – even to integrate the fragmented infrastructures – many organizations are investing in solutions that only provide a partial solution, such as Visibility Platforms, or Transportation Management Systems (TMS). These solutions are frequently constrained and compartmentalized; case in point, when they are added to a platform as a result of mergers and acquisitions. The growth of diverse systems and silos has subsequently become an ongoing orchestration challenge for any large organization. Therefore, to achieve any level of efficiency, organizations must dedicate enormous effort and resources to process optimization across disparate platforms and parties.
Such a significant shift in corporate processes, however, necessitates an equally significant technology shift. Supply networks, if they have evolved into ecosystems, should be addressed as such: comprehensively and dynamically. While most organizations have adopted some form of multi-party collaboration tools, few are able to take advantage of the tremendous opportunities true multi-party/multi-tier networks can provide.
Maintaining agility and competitiveness requires optimization at every stage of fulfillment, in any circumstance, and in accordance with broader consumer needs. As a result, simply having a network isn't enough, because no collaboration is guaranteed to be ideal or even viable for every occasion.
Ever-changing conditions and difficulties call for dynamic networks to be effective. Multi-party collaborations must operate on a single version of the truth: It's vital for all parties to have real-time insight and transparency into critical data. In addition, in a global supply chain network, the sheer volume of data and the related opportunities to improve outcomes and continuously make decisions to resolve problems exceed human capacity. Therefore, you need the network to be fully digitized so interactive workbench-based decision-making and autonomous AI agents can address opportunities at scale.
"Maintaining agility and competitiveness requires optimization at every stage of fulfillment, in any circumstance, and in accordance with broader consumer needs. A network is not enough. It has to be a real-time dynamic network." -Peter Nilsson…
Click To Tweet
One Network's Digital Supply Chain Network™ is the world's first and only real-time supply chain decision-making network. It allows an endless number of trading partners to plan, execute, monitor, synchronize, and optimize all business operations and events across their extended supply chains, from customers upstream through raw material suppliers, in real-time.
By combining best-of-breed capabilities on an integrated network platform and enabling a "single version of the truth," the Digital Supply Chain Network™ achieves remarkable gains in demand, supply, and logistics management effectiveness and efficiency. It's the only solution that connects planning and execution processes based on real-time demand and supply. All corporate systems, including traditional supply chain management tools, ERP systems, "best of breed" solutions, third- and fourth-party applications, and other cloud-based systems, are connected, coordinated, and enhanced through the network platform.
Your supply chain network is only as good as what you can do with it. This is a principle worth repeating every time you evaluate your business strategy and pledge to eliminate inefficiencies from the past.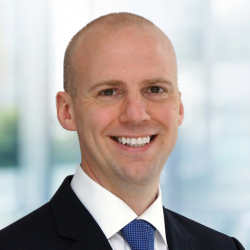 Latest posts by Peter Nilsson
(see all)