This post has already been read 10847 times!
Note: this is the final is series of posts that explored the top 10 trends affecting pharmaceutical supply chains.
First, let's have have a recap on the what the top 10 trends are:
Phew! We've covered quite a bit of ground and painted a complex picture over the course of these posts. What lessons or generalizations we can draw?
First, we can safely say companies in the pharmaceutical supply chain should continue to focus on developing and maintaining the ability to adapt their supply chains, by doing so they will be well prepared to seize the opportunities ahead.
Second, the most advanced cloud platforms today can enable leading logistics providers to provide a much better infrastructure for the pharmaceutical sector.
Third, beyond logistics, these platforms can operate across the entire supply network, providing full order, shipment, and inventory visibility along with a tuneable system of control for ultimate adaptability.
Fourth: pharmaceutical companies are searching for ways to better collaborate across their supply chain, improve service levels, reduce costs, adapt to changing market conditions, and improve compliance. Increasingly, cloud platforms hold the answer.
I hope this was interesting! If you are interested in this topic, you should definitely download the report, Intelligent Control Towers for Healthcare & Pharmaceuticals.
---
Recommended Posts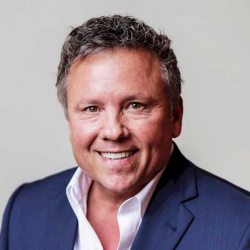 Latest posts by Bruce Jacquemard
(see all)