This post has already been read 20752 times!
The pharmaceutical landscape continues to morph at a rapid pace, and participating companies are having to develop ever more sophisticated supply chain processes and strategies in order to deal with ongoing changes in demographics, urban migration, increasing demand for healthcare, shifts toward age related disease patterns, and a rising health awareness across the population.
In this series of posts we will explore some of the most significant trends that are transforming the pharmaceutical supply chain. Today we'll cover two:
The Rise of OTC and Generics
The market for Over-the-Counter (OTC) medicines is now forecast to outgrow the total current pharmaceutical market. In 2023, the revenue in the OTC Pharmaceuticals market in the US amounts to US$28.29bn; and the market is expected to grow annually by 4.88% (CAGR 2023-2027) (Source: Statista). World revenue for OTC medicines in 2022 was at $137B (Statista), and its growth has continued to be supported by the trend for drugs to move from prescription to OTC.
Competition from generics coupled with pressure from expiring patents have flattened or decreased the top-line potential of many branded pharmaceutical business units. According to Statista, an estimated $108B in sales are at risk from patent expirations by 2028.
From a supply chain perspective this means that like most other industries today, pharmaceutical distribution channels must address the increased usage of online ordering and direct-to-customer delivery processes.
The Growing Demand for S&OP
Given the pharmaceuticals industry's various challenges already described above, the notion of leveraging a next generation sales and operations planning capability should be a strong consideration for every pharmaceutical company.
However deploying this type of advanced design has been difficult to date due to the lack of a platform that can enable consensus based collaborative forecasting and planning across the highly regulated networks. Pharmaceuticals has been slow to adopt these types of advanced platforms due to its skepticism of cloud based solutions and the security related to shared data.
Technology vendors have made significant progress in permission based access and data level security causing supply chain leaders to reevaluate the deployment of a cloud-based planning layer over their core enterprise systems. Properly implemented and designed, a cloud-based planning layer enables the sharing of S&OP data across key stakeholders: contract manufacturers, branded and generic business units, distributors, and retailers. This planning layer enables collaborative and iterative simulation planning that takes into consideration pertinent factors such as current demand, projected sales scenarios and supply constraints like lead time and capacity.
Once consensus has been achieved on the forecast and the upstream planning of materials and capacity have been agreed to by all concerned stakeholders (for example, the brand owner and its contract manufacturers), the plan can then be adopted by the respective ERP systems to generate lower-level planning like MPS or MRP. In more advanced implementations the cloud platform can be deployed at the execution layer as well, eliminating the need to integrate across multiple ERP silos. The added benefit in the advanced case is the significant reduction of lead times across the
pharmaceutical supply network.
The core of this platform shift resides in the master data model and associated data warehouse. The platform contains a deep and rich data model which represents data globally across all underlying systems, empowering both the advanced S&OP functions as well as supporting data and decision integration back into the ERP environment. This allows the supply network to be easily rolled out to multiple sites within the enterprise and also adopted by new suppliers and customers.
However just solving the pharmaceutical S&OP problem is only half the equation. Companies must also consider the full supply network related to executing operations, logistics, and distribution as well.
If you want to know more about solving and enhancing the pharmaceutical supply chain, I suggest you download the new whitepaper, Intelligent Control Tower for Healthcare & Pharmaceutical Supply Chains.
---
Recommended Posts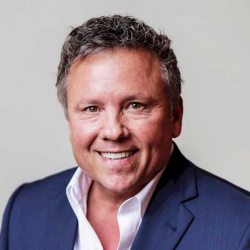 Latest posts by Bruce Jacquemard
(see all)